Enjoy Spring More with a Smart Home Automation Thermostat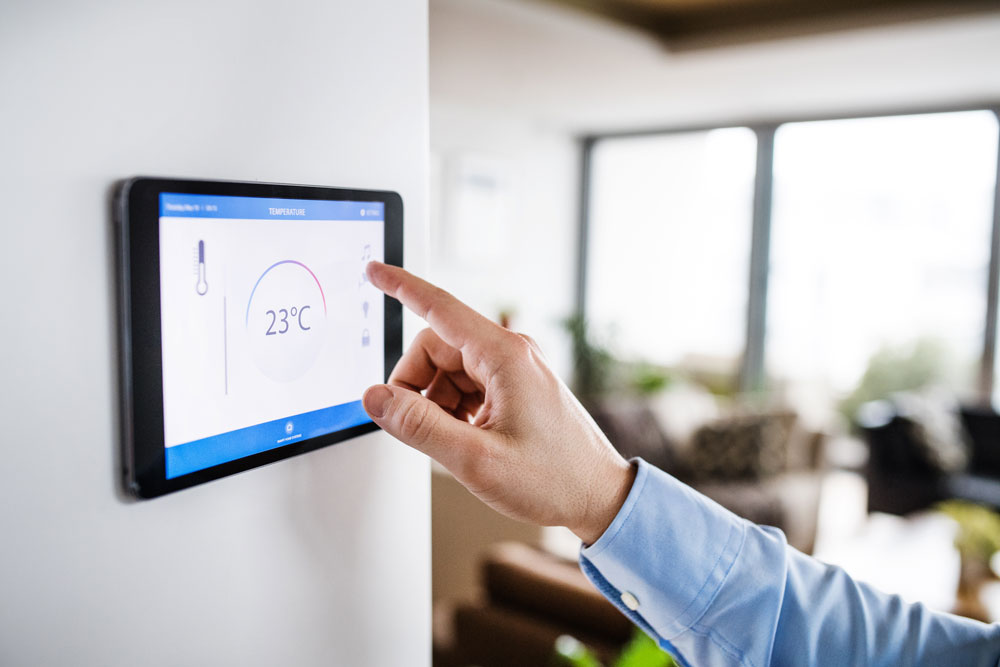 Latest posts by Wayne Wahrsager
(see all)
With temperatures still in the 30s and 40s throughout New York, we could all use ideas to enjoy a more comfortable start to the spring season. One of the ways we can help is with a smart thermostat, one of our most popular smart home automation options. A smart home automation thermostat is a small, sleek device that can replace your outdated, traditional home thermostat to keep your indoor climate comfortable, no matter how cold it is outside. 
In addition to putting the power of controlling your home's temperature in the palm of your hand with an easy-to-use smartphone app, the smart thermostat has some modern features you'll appreciate as a busy homeowner. Here are some of the most exciting. 
Remote Sensors for Every Room 
Our smart thermostat can set different temperatures in multiple rooms throughout your home, using remote temperature sensors you can place throughout your house. We recommend getting one for each room, so you can program your sensors to adjust to the perfect temp for every gathering area, bedroom and bathroom in your home. Adjusting the temperature room by room is something your current home thermostat just can't offer, but a smart thermostat certainly can. When you call us to inquire about a smart thermostat, us about these remote sensor accessories. 
Geo-Services and Activity Sensors
Our home automation smart thermostat is also equipped with geo-services. This powerful technology uses your phone's location to monitor when you leave the house, so it can adjust the smart thermostat whenever the home will be unoccupied. 
Our smart home automation thermostat also uses activity sensors to determine when your house is empty. When your thermostat sets back to keep heating and cooling from triggering based on the home being vacant, this can save energy and significantly lower your utility bills.
This same technology will determine when your phone is heading in the direction of the house, and adjust to the perfect temperature in time for your arrival. 
Call Commercial Fire & Security to Learn More
This is a time of year when we don't always know what to expect outside, but the unpredictable spring weather is no match for a smart thermostat. If you haven't yet included it in your smart home automation network, call Commercial Fire & Security today. We think you'll enjoy your spring a lot more with a smart thermostat in your home. 
About Commercial Fire & Security  
Commercial Fire & Security is a locally operated, family-owned company where security is our only business. We work and live in the communities we protect, and our Five Diamond, Certified Alarm Monitoring Center has your back 24 hours a day. Call us at 855-237-3300 to request a quote or speak with our experienced security professionals.