Keyless Access Control: The Solution to Modern Security Concerns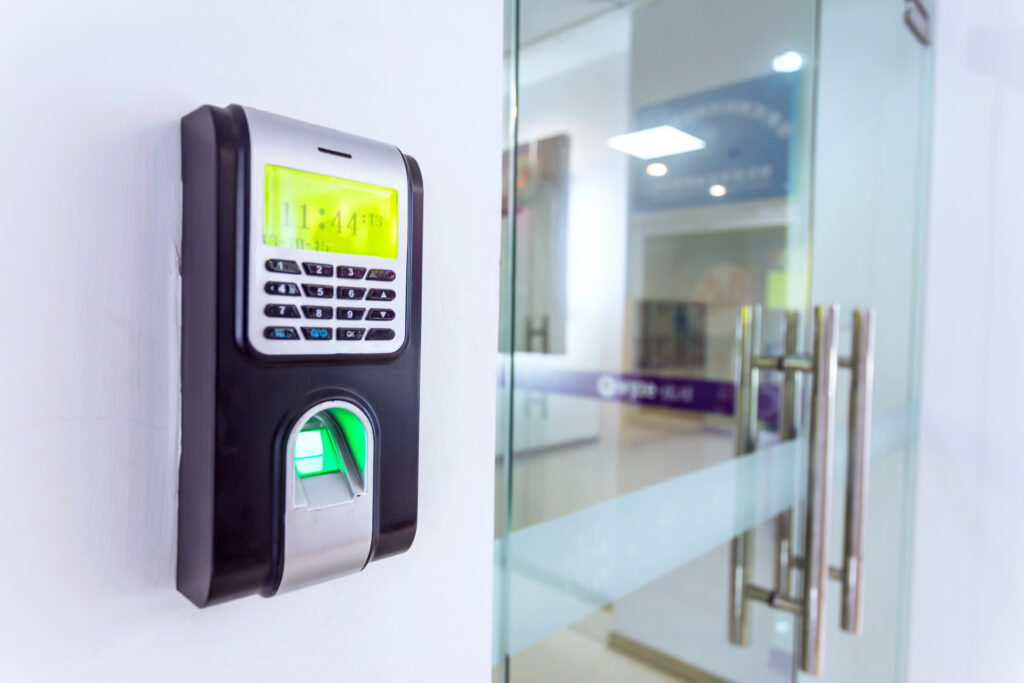 Latest posts by Wayne Wahrsager
(see all)
Throughout the past year, businesses have been confronted with a wide range of brand new security concerns. But there's nothing new about the most basic security need of all: keeping the doors locked. In the past, businesses used traditional locks and keys to do this. But in 2021, it's time for businesses to leave that antiquated security method behind.
The Trouble with Traditional Keys
In most cases, old-fashioned locks and keys simply aren't cutting it anymore. They can lead to any number of security headaches, including:
Your current employees misplacing their keys.

Your terminated employees keeping their keys.

Ill-intentioned employees (past or present) duplicating their keys and giving them out.
Who would've thought we'd ever arrive at a place where locks and keys are the problem, rather than the solution? The good news is, there is a solution: keyless access control.
What Keyless Access Control Provides You
Keyless access control is a system that uses electronic or magnetic door locks rather than traditional locks; likewise, it unlocks doors with electronic or magnetic credentials instead of traditional keys. It's a modern way to help overcome the trespassing, theft and indoor vandalism that so many businesses are now facing. 
Keyless access control requires each user to have an authorized, activated credential to enter. Without it, the door cannot be unlocked. It is best used when combined with security camera technology; with the two systems working together, the employer can more accurately verify the identity of each user who attempts entry.
Employer Management Benefits
For the employer, additional management benefits of keyless access control include the ability to:
Deactivate a credential if an employee loses it.

Activate and deactivate credentials as people are hired and dismissed.

Restrict building access after business hours.

Restrict access to certain parts of the property/grant access only to those who need it.
And for employers who are interested in information security, take comfort in knowing that keyless entry systems have end-to-end encryption, with no data stored at the local level. This makes them inaccessible to hackers and other information thieves.
A keyless entry system is the access control solution today's employers need to overcome modern security challenges. To learn more, call Commercial Fire & Security. We look forward to speaking with you.
About Commercial Fire & Security
Commercial Fire & Security is a locally operated, family-owned company where security is our only business. We work and live in the communities we protect, and our Five Diamond, Certified Alarm Monitoring Center has your back 24 hours a day. Call us at 855-237-3300 to request a quote or speak with our experienced security professionals.