Smartphone Apps for Home Security Management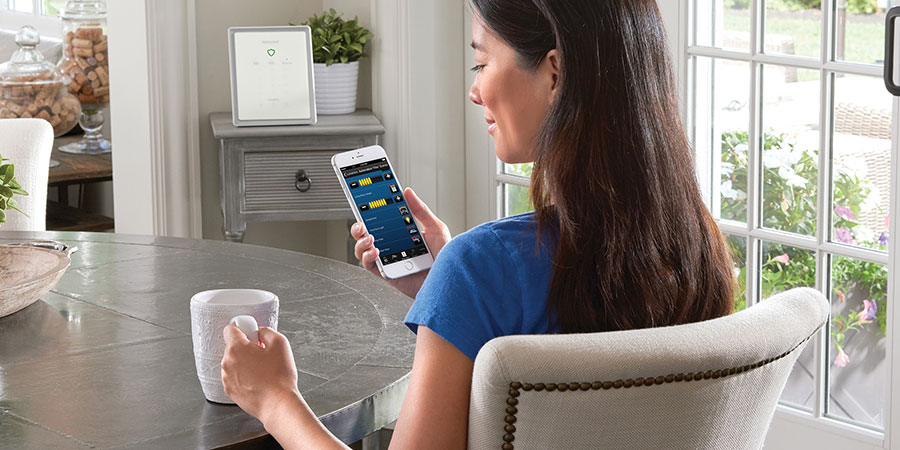 Latest posts by Wayne Wahrsager
(see all)
The security system most people know is an artifact of a long-gone era. Today, homeowners can get control over their systems with mobile app management. Here's why an app on your smartphone is also the best tool for managing your home security.
Apps are in our lives for good.
"There's an app for that" is more than just a corporate slogan; it truly describes the reality we live in. With our busy days and boundless obligations, mobile apps are a convenience and a comfort; we use them to do everything from ordering food to finding employment. Now, we can use them to control our home security functions: locking and unlocking doors, arming and disarming the system, and even viewing the video on demand.
Nobody likes logging in.
People have been taking care of important tasks online for many years now, from personal banking to paying bills. But now that we're used to living online, many of us have grown weary of logging in. Remembering usernames, juggling passwords, and complying with captchas is an infringement on most people's time. But with a mobile app to manage your home security, your login days are over. One tap on the app, and your home security statuses are all right in front of you. It's the convenience you've been waiting for.
Security needs are shifting.
In the beginning, you just wanted help to arrive if somebody broke in. But now, you want cameras to see who's at the door and smart locks to put keys in your past. If you have a house sitter, a baby sitter or a housekeeper, you'll need a code for them and an easy way to turn it on and off. Traditional home security systems couldn't keep up with these requirements, but a mobile app for home security can. It keeps up with the shifting needs of homeowners.
These are just some of the reasons to use a mobile app for management of your home security. New York homeowners, more information on home security mobile apps is available from Commercial Fire & Security. Give us a call if you would like more information.
About Commercial Fire & Security Inc.
Commercial Fire & Security is a family-run, locally-operated company where security is our one and only business. We live and work in the communities we protect, and our Five Diamond, Certified Alarm Monitoring Center has your back 24 hours a day. Call us at 855-237-3300 to request a quote or speak with our experienced security professionals.