5 Facts for a More Secure Summer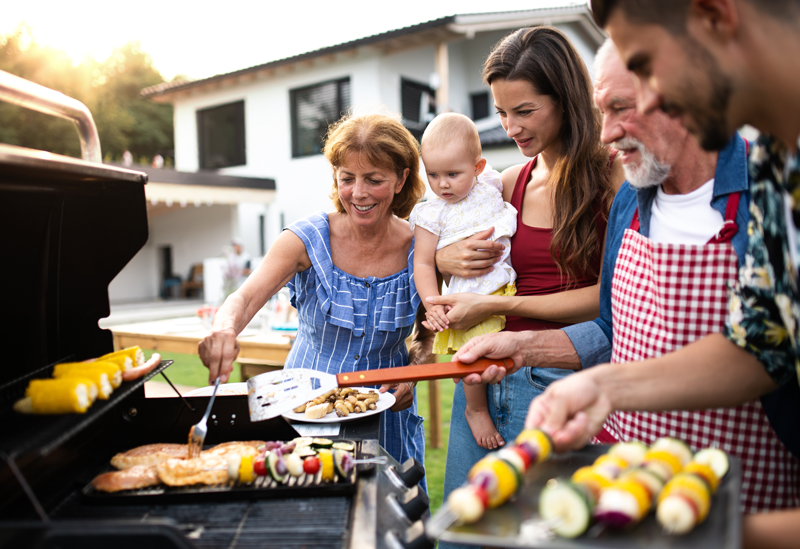 Latest posts by Wayne Wahrsager
(see all)
For many homeowners, the pressure-free days of summer are the highlight of the year. There's more time to spend at home with family and friends, and the weather beckons everyone to enjoy the outdoors. But summer has its very specific safety challenges as well – even at home. By being aware of them, you can help your loved ones enjoy a safer summer this year.
Fact #1: Burglaries are highest in the summer months.
When you combine the warmer weather with families going on vacation, it's no wonder that summer is every criminal's favorite season. FBI research confirms it: You're more likely to be the victim of a home burglary over the summer than any other time of year. That's why it's essential to pay attention to outdoor security in the summer. If you don't yet have smart cameras installed outside your home, now is the time to change that.
Fact #2: Home play equipment causes thousands of childhood injuries per year.
Children are tough, but safety still matters. The home play equipment that keeps your kids busy in the summer – playhouses, swings, slides and trampolines – can lead to serious injuries if there are broken pieces, guardrails removed, or loose bolts holding the structures together. Give all equipment an inspection at the start of summer, and consider placing smart cameras in the yard so you can keep a better eye on the kids as they play.
Fact #3: Almost half of all swimming pool injuries occur at homes.
Swimming pools are the primary source of summer fun, but they're also the primary sources of seasonal risk. Take advantage of your family pool more safely by making sure all children have the proper floating devices on, keeping a caring adult by the pool to supervise, and enforcing rules for when the pool can be in use. By placing a smart contact sensor to your pool gate, you can receive an alert if kids try to go in when they aren't supposed to.
Fact #4: One-third of burglaries are crimes of opportunity.
While lots of burglaries are carefully targeted and planned, some are just crimes of opportunity: an open garage door, a front door unlocked, or a window left cracked. As you enjoy these relaxed summer months, you can prevent these crimes of opportunity by adding on a connected garage door opener, a smart lock for the front door and contact sensors for the windows.
Fact #5: BBQ grills can cause more than 10,000 fires a year.
Summer meals taste best when they're cooked outside – and yet, your BBQ grill can also be a hotbed of danger. Always use yours at a safe distance away from the house, including any hanging elements like roof eaves, awnings, deck railings or overhanging tree branches. And to guarantee you never leave the grill unattended, invest in smart home technology that lets you unlock the door for guests with a tap of your phone.
To inquire about home security technology to keep your family safe this summer, contact Commercial Fire & Security. We will be happy to speak with you.
About Commercial Fire & Security
Commercial Fire & Security is a locally operated, family-owned company where security is our only business. We work and live in the communities we protect, and our Five Diamond, Certified Alarm Monitoring Center has your back 24 hours a day. Call us at 855-237-3300 to request a quote or speak with our experienced security professionals.