Don't Let a Holiday Cooking Fire Happen to Your Long Island Home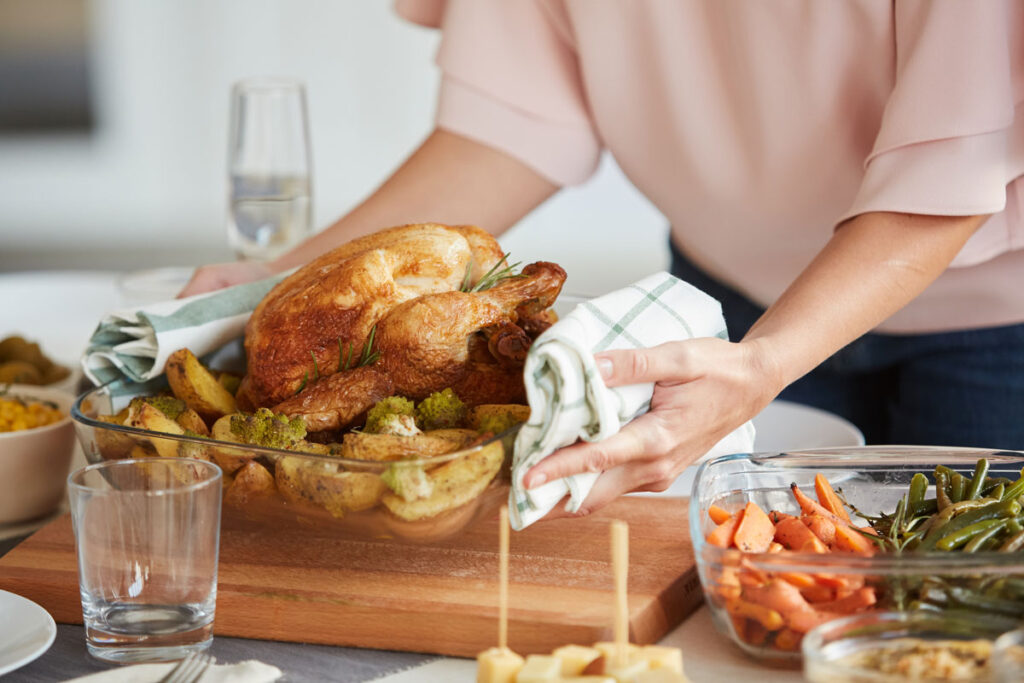 Latest posts by Wayne Wahrsager
(see all)
The holiday season is kicking off, which means a lot of time spent in the kitchen. All the cooking and baking is festive and fun, but it requires special attention to fire prevention. 
The National Fire Protection Association (NFPA) reports that Thanksgiving is the peak day for home cooking fires, with the risk tripling over any other day of the year. Not surprisingly, Christmas Day and Christmas Eve ranked second and third, with both having almost twice the daily average of home cooking fires. To reduce the risk of a holiday cooking fire happening at your Long Island home (even if you have residential fire protection), follow these important tips. 
Treat your turkey with caution. 
Although there are many ways to prepare your turkey, roasting it in the oven is still the gold standard. If you use a disposable aluminum roasting pan, make sure it's a new pan with no punctures, cuts or holes. This prevents the risk of dripping grease, which could fill your oven with smoke and start a fire in seconds. 
Once cooking begins, stay in or near the kitchen the entire time and check on your bird every 30 to 40 minutes. To keep your turkey from drying out (also a fire hazard), baste it every time you check on it. The NFPA strongly advises against frying turkey — but if you insist upon frying it, only do so after the turkey is completely thawed (a frozen turkey lowered into oil can become an actual fireball). And never, ever fry a turkey indoors. 
Stay nearby throughout cooking. 
NFPA data shows that unattended cooking is the leading contributor to cooking fires and cooking fire deaths. Unattended cooking causes almost half (49%) of all reported home fires, 42% of home fire injuries, and 20% of home fire deaths. To prevent a cooking fire in your Long Island home, stay in or near your kitchen, no matter what you are cooking or baking — and never, ever leave home while something is in the oven or on the stovetop.
Something that should not be nearby, however, is a towel, oven mitt, or any flammable decoration. Keep them away from the stove and open flames. 
Keep smoke out of the air. 
No matter what holiday treats you're baking, be aware that butter, cooking oil and other fat-based ingredients are highly flammable substances. There's a reason that baking can trigger your smoke alarm — and no matter how inconvenient a smoke alarm sound may be, never tamper with the alarm to stop it from sounding. Make sure your smoke alarms are working with fresh batteries by pushing the test button before you begin baking. To reduce the risk of smoke and burning, cool your oven down by turning it off in between your batches and use your range hood fan to keep air circulating. 
If cooking and baking is a highlight of your holiday season, be sure to do it with fire prevention as your top priority. To inquire about residential fire protection for your Long Island home that can be monitored by our TMA-Five-Diamond, UL-listed 24-hour monitoring center, call Commercial Fire & Security this holiday season. 
ABOUT COMMERCIAL FIRE & SECURITY INC.
Commercial Fire & Security is a family-run, locally-operated company where security is our one and only business. We live and work in the communities we protect, and our Five Diamond, Certified Alarm Monitoring Center has your back 24 hours a day. Call us at 855-237-3300 to request a quote or speak with our experienced security professionals.