Holiday Home Security Tips Thieves Hate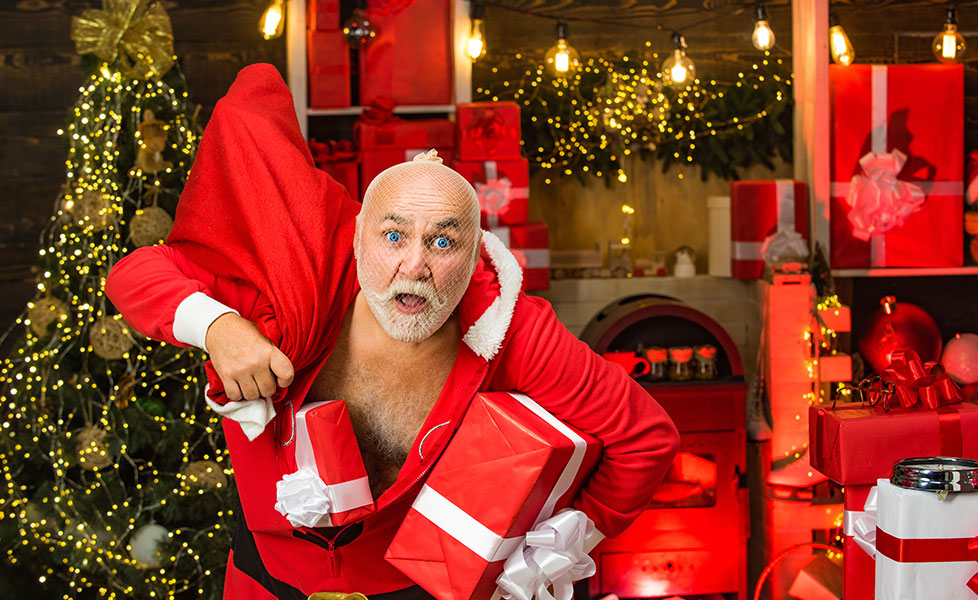 Latest posts by Wayne Wahrsager
(see all)
FBI crime stats prove that it is indeed the most wonderful time of the year—for thieves! According to the FBI's Uniform Crime Reporting Program (UCR), the number of burglaries rises significantly around the holidays each year. For thieves, the holiday season represents the best time to cash in and steal anything easily and quickly sold like small electronics, laptops, designer clothes, jewelry, and other valuables. Thieves also know that cash and credit cards are also close at hand during the holiday shopping season and very often in full view.
Nobody likes to think they may be vulnerable to crime, and far fewer realize they may be doing things that could invite it to come their way. And that is exactly what thieves count on. While most people are busy preparing for a memorable time with loved ones, thieves are watching and making a list and checking it twice.
With a few simple home security tips however, you can throw the thieves a serious curve ball and make sure all of your holiday memories are happy ones.
Thieves: Ruin Their Day with Home Security Systems and Practices
Most burglaries can be prevented simply by implementing a few home security basics. Before the thieves spoil your holidays, consider these valuable tips for protecting your home, property and family.
Secure your home and protect family with a home security system. There are a wide range of home security systems and products to fit every budget and every need. From door and window home alarm systems, to systems that can control lighting, shades, and air conditioning systems remotely, all provide a strong layer of protection, making your home an unappealing target.
Keep gifts and valuables out of view. Avoid putting your gifts beneath the tree too early. The pile of beautifully wrapped gifts can attract thieves when able to be seen through windows or doors.
Use outside electrical outlets to plug in Christmas lights. Burglaries are crimes of opportunity, and some unknowingly provide that opportunity without thinking twice. To a thief, Christmas lights may indicate an easy place to breach the home since you cannot close a window properly with an extension cord through it.
Always look home, even if you're not. Simple things like having neighbors pick up newspapers and mail, keeping the grass trimmed, having the lights on timers, and having someone move a car in the driveway can deter crime.
Never advertise your plans or post travel updates on social media. Even without intending to, we often reveal enough for thieves to figure out we are going to be gone long enough for them to strike. It may be fun to tell stories of your travels or post about that great out-of-town restaurant, but one post that automatically posts your location can ruin your holiday.
Make an effort to conceal the items purchased and received for Christmas. We tell a lot with our trash. Empty boxes can tell thieves exactly what new items are in the home and even branded bags can indicate the price points of the purchases. Break down or cut up boxes and store bags to throw away after the season. Also, avoid posting candid holiday pictures on the internet showing gifts like popular electronics.
Don't Get Grinched This Holiday Season
Commercial Fire & Security is a locally operated, family-owned company where security is our only business. We work and live in the communities we protect, and our Five Diamond, Certified Alarm Monitoring Center has your back 24 hours a day. Call us at 855-237-3300 to request a quote or speak with our experienced security professionals.