An Introduction to Smart Home Security Video and Cameras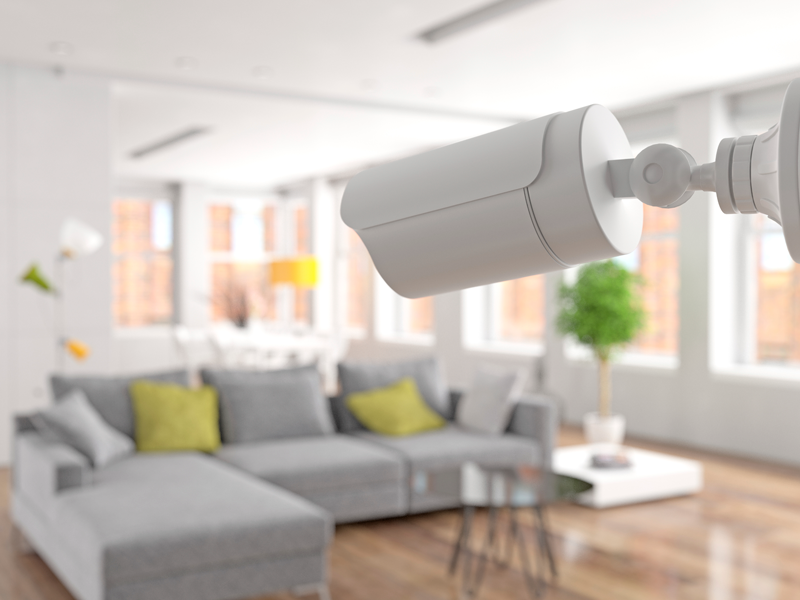 Latest posts by Wayne Wahrsager
(see all)
Today, smart home security systems are steadily becoming essential parts of households across the nation. With smart home video cameras, you can check in on the activity inside or around your house simply using an app on your smartphone.
What Makes a Video Camera Smart?
Unlike traditional security cameras, smart video cameras let you review footage from anywhere. You can check in on the kids while you're at work with a real-time video feed in your home. Watch video footage anytime as cameras record all the activity in and around your house and store it in the app.
Smart cameras send you an alert when they detect a possible threat. Alerts allow you to view the smart clip and determine if further action is necessary.
Things to Consider When Purchasing Intelligent Security Cameras
Consider your main reason for buying smart video cameras. Do you want to check in on Fluffy the Cat, or are you buying them for security purposes?
If you're looking to protect your home and family, you'll want a smart home security system that includes smart video cameras that allow you to create and manage alerts. Smart home security systems let you customize the alerts you receive.  So, you won't get notified every time the kids run through the house and set the motion detectors off. Customization prevents you from being overwhelmed with information while still protecting your house and family.
Also, consider adding a 24/7 monitoring service to your security system. For complete peace of mind, 24/7 monitoring adds another layer of security and means someone's always watching your home. In a true emergency, you may not receive an alert in time to react if you're in a meeting or at the store.
In case of an emergency, the system sends you an alert and notifies a central alarm station where a professional monitoring agent will evaluate the alert. Some systems let the agent speak through a two-way video system and warn intruders away and/or notify emergency services to respond if necessary.
A smart home security system with intelligent video cameras provides an efficient security solution that monitors your house and family, whether you're on the go or home. It offers the right amount of protection without being too obtrusive and integrates with other products to keep your household running efficiently.
ABOUT COMMERCIAL FIRE& SECURITY, INC.
Commercial Fire & Security is a locally operated, family-owned company where security is our only business. We work and live in the communities we protect, and our Five Diamond, Certified Alarm Monitoring Center has your back 24 hours a day. Call us at 855-237-3300 to request a quote or speak with our experienced security professionals.