Setting Scenes to Automate Your Day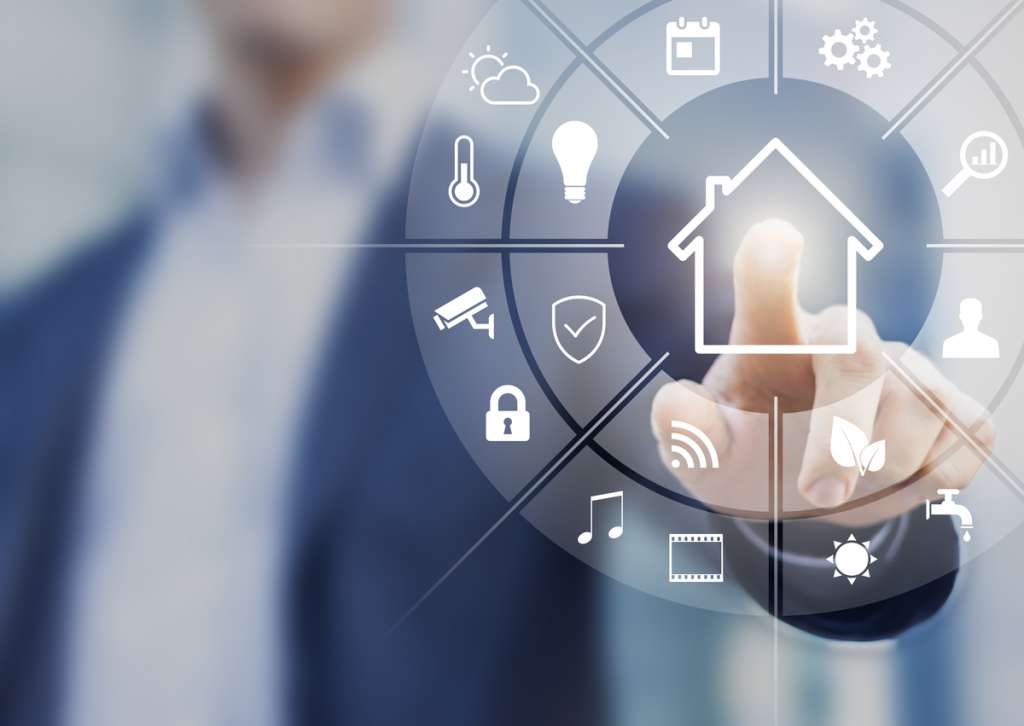 Latest posts by Wayne Wahrsager
(see all)
Do you wish there was a button that automatically took care of things around the house for you? There may not be one that washes the dishes or takes out the garbage, but there is one that can perform your home automation functions. It's called Scenes, and it actually gives you a total of four buttons – one for each of your day's most important milestones. Here's a little more about each of those buttons and what you can do with a simple tap.
Home
The time you arrive home should be your favorite time of day, and this button can help make it even better. By tapping on the Home button, you can tell your system to turn on the interior lights and unlock the front door so you don't have to fiddle with keys in the dark or hastily flip the lights on. You can even add the porch light into the series of commands. With all these functions, you'll wonder how you ever managed without the Home button.
Away
When you leave home in the morning, the Away button is what you use to prepare your house before it sits empty for the day. By tapping on Away, you'll be setting your alarm, locking the smart lock on your front door, closing your garage and adjusting your thermostat to save energy. Now, you can go about your day with confidence that everything is secure at home.
Sleep
When everyone's ready for bed, you'll want to turn the lights off and lock up the house. That's what your sleep button can do, along with turning the thermostat down so the house is comfortable while you also save energy. Of course, you can also set the alarm with the Sleep button to keep the family secure all night long.
Wake Up
When the sun comes up, you may want one or two lights in the house to come on depending on what time of year it is. That's easily done with the Wake Up button. You'll also want to raise the temperature in the house a bit so everyone can be comfortable as they get ready; that's easily done with the Wake Up button, too. And of course, you'll need to disarm the system as everyone leaves the house. All of that can be done with a single tap.
The Scenes feature does more than automate your home security system. It actually automates your day to make home life easier. To learn more about the Scenes feature on your smart home security app, contact Commercial Fire & Security. We'll be glad to answer your questions.
About Commercial Fire & Security
Commercial Fire & Security is a locally operated, family-owned company where security is our only business. We work and live in the communities we protect, and our Five Diamond, Certified Alarm Monitoring Center has your back 24 hours a day. Call us at 855-237-3300 to request a quote or speak with our experienced security professionals.