Thanksgiving Kitchen Fire Safety Tips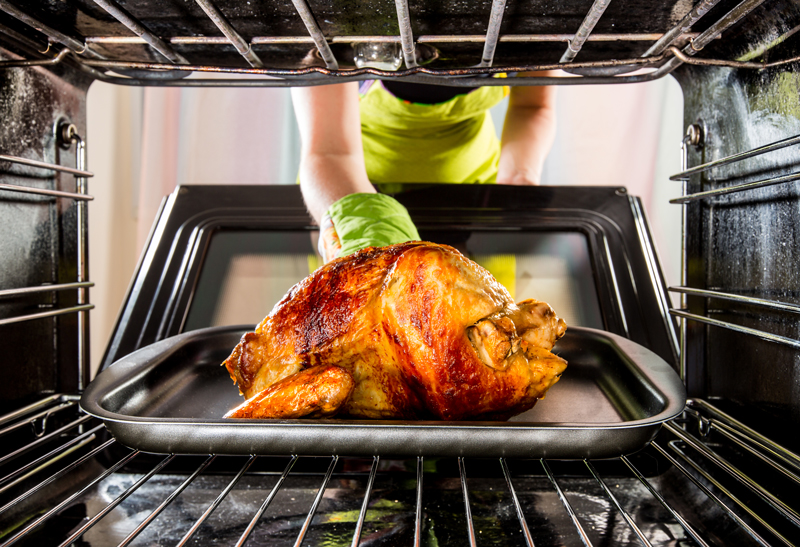 Latest posts by Wayne Wahrsager
(see all)
Thanksgiving is a much-anticipated holiday every year. It's a time for families to bond over a delicious dinner and fond memories. The kitchen is where it's happening. So, it's critical to follow these kitchen safety tips to ensure that the family remembers this Thanksgiving for years to come and not in a bad light.
Pay Attention in the Kitchen
The U.S. Fire Administration reported that the number of residential fires on Thanksgiving is 2.3 times the national average on every other day. You don't want to become a statistic, so it's critical to pay attention to everything going on in the kitchen. When you're busy cooking the turkey, baking pies, and mashing potatoes, it's easy to be careless or cause an accident. Here are some tips on Thanksgiving kitchen safety:
Remain in the kitchen when you're cooking the turkey and using the stovetop. If you need to step away, check on it frequently
If you need to leave the kitchen, set a timer so early visitors or family don't distract you
Keep things that can catch on fire such as wooden utensils, oven mitts, and towels away from the stove
Children should remain three feet away from the oven, hot food and liquids, or stove as hot liquids can cause severe burns.
Make sure all knives are kept away from kids
Keep the kitchen floor clear of possible tripping hazards such as toys and bags as well as children and pets
Turn all pan and pot handles away from the outer edge of the stove. If they're turned, it decreases the chance of someone bumping them and spilling hot liquids on someone else.
Keep the cords of kitchen appliances such as mixers, blenders, and others out of the reach of children.
Take Preventative Measures to be Proactive with Fire Safety in Your Home
Simple maintenance and upkeep can reduce the risk of fire in your house. Make sure that your stove and oven are clean and free of dirt, dust, and grease. It's also important to test the batteries in your smoke alarms regularly. All you need to do is press the button on the alarm to see if it works.
These are just a few tips to make sure that your Thanksgiving is one for the record books, in a positive way. Here's a fire safety tip sheet to refer to if necessary. Smart home security with 24/7 monitoring is a great solution to help reduce the chances of a home fire. It ensures that someone is always watching your home even when you're asleep or away.
ABOUT COMMERCIAL FIRE& SECURITY, INC.
Commercial Fire & Security is a locally operated, family-owned company where security is our only business. We work and live in the communities we protect, and our Five Diamond, Certified Alarm Monitoring Center has your back 24 hours a day. Call us at 855-237-3300 to request a quote or speak with our experienced security professionals.