Video Surveillance for Employer Monitoring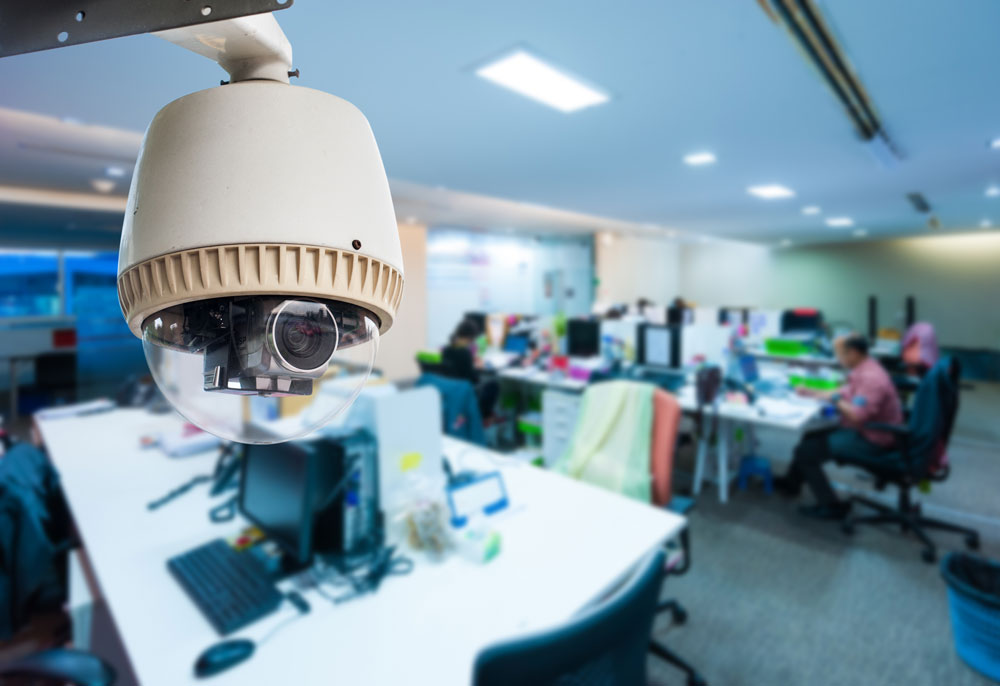 Latest posts by Wayne Wahrsager
(see all)
From ongoing concerns related to COVID to the growing challenges of everyday employee management, employers need security solutions that can help them monitor staff and enforce workplace policies. As a starting point, many employers are implementing more interactive video surveillance. Here are some ways you may consider using it. 
For Infection Control  
Businesses across a spectrum of industries are cracking down on COVID with their own requirements for masking, sterilization and social distancing. Managers and business owners know they're doing the right thing with these rules, but they don't necessarily have the time to enforce their own requirements. Fortunately, an interactive video surveillance system can help them.  
With AI-powered cameras strategically placed throughout the property, an employer's infection control measures can be carried out far more easily. Real-time alerts are sent to the manager's own smartphone, so informed business decisions can be made on the spot. Is the room too full? Is the space not being sanitized? Interactive video surveillance can provide the answers, when you need them. 
For Mandate Compliance 
Thoughtful business owners and managers understand the role that employees and customers can play in lessening the effects of the pandemic. If your business is required to abide by state or local mandates for masking, sterilization or social distancing, video surveillance can help you ensure compliance. 
With motion-triggered cameras that send alerts directly to your smartphone, you'll know the moment a line is crossed or a capacity threshold is exceeded. Additionally, you'll be able to look in at a specific area of the business on demand; employees can be told about these randomized checks to improve compliance when you're offsite. The system can save clips of the events you'd like to store, so you can refer back to them when needed.
If a tool is not being sterilized or someone fails to wear a mask, you'll have the evidence you need to take action. 
A quality video surveillance system does more than prevent crime. It can also play a major role in helping you run your business more safely and compliantly during this critical time. To discuss an upgrade to an interactive video surveillance system, call Commercial Fire and Security. We're ready to help. 
About Commercial Fire & Security  
Commercial Fire & Security is a locally operated, family-owned company where security is our only business. We work and live in the communities we protect, and our Five Diamond, Certified Alarm Monitoring Center has your back 24 hours a day. Call us at 855-237-3300 to request a quote or speak with our experienced security professionals.