Why Predators Think Family Decal Stickers Are Great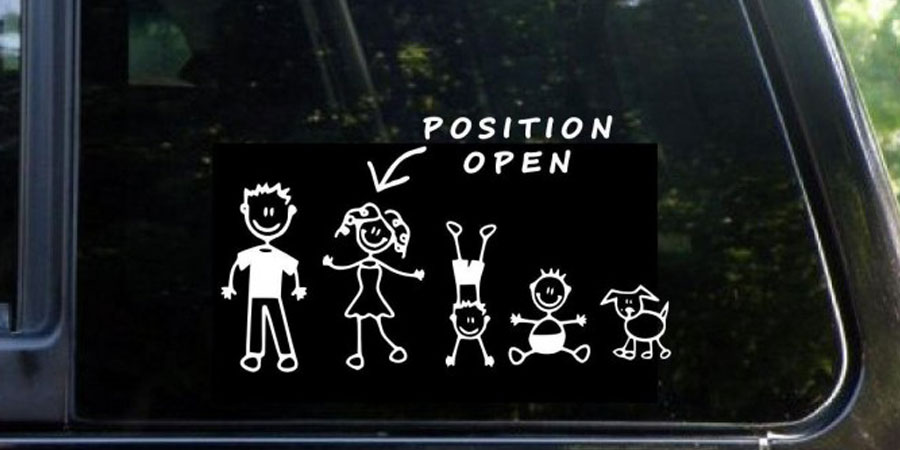 Latest posts by Wayne Wahrsager
(see all)
According to a recent report on KTVX ABC 4 News in Utah, those cute personalized family window stickers tell more about your family than you'd ever tell strangers yourself. From fun stick figure family members and pets to creepy skull family stickers complete with family member names, personalized window decals seem completely innocent. But safety experts say these fun representations of our family, hobbies, and interests give away important information and tell more about your family than you'd ever tell strangers yourself.
Your Life in Stickers
Most people do not realize that the combined information stickers and decals tell could spell trouble. What is a simple display of pride for us could be just the bit of information a criminal needs to piece together a plan to victimize your family.
Predators are not Honest Citizens
Worrying about window decals might seem excessive or extreme to an honest citizen, but criminals are not honest citizens. Unfortunately, criminals and predators are everywhere and they are looking for any bit of information they can that would aid them in committing crime. Remember, criminals think like criminals not honest citizens.
What Decals and Stickers Really Say
You may be surprised at how little it takes to piece together more information than you'd choose to tell any stranger, much less a criminal.
The information that can be gained from stickers and decals is astounding. They may:
Tell how many people are in the family
Identify a single parent home, and whether the parent is male or female
Show the age ranges of your children
Identify the sex of children
Tell the name of your child's school or school district
Suggest the probability of the presence of gaming systems, tablets, and computers in the home
Help criminals gauge the probability of expensive tools, equipment, or gear stored in the home
Whether you have a dog guarding the property as well as size and breed
Suggest whether you vacation frequently and far from home
Are Stickers Worth the Fun?
We cannot prevent all crime of course, but we can take simple steps to avoid telling too much. Placing decal and stickers and decals on your vehicle is all in good fun, and only you can decide if the fun outweighs the risk.
All crimes are crimes of opportunity and if it happens to you or a loved one, it is 100%. It is up to every individual to reduce risk and give the criminals as few opportunities as possible. A great rule of thumb is that if you would not publicize all of the information that can be learned or assumed to be true from your choice of window decals, then you may want to reconsider placing them on your vehicle.
ABOUT COMMERCIAL FIRE & SECURITY INC.
Commercial Fire & Security is a family-run, locally-operated company where security is our one and only business. We live and work in the communities we protect, and our Five Diamond, Certified Alarm Monitoring Center has your back 24 hours a day. Call us at 855-237-3300 to request a quote or speak with our experienced security professionals.