3 Ways to Spook Burglars and Thieves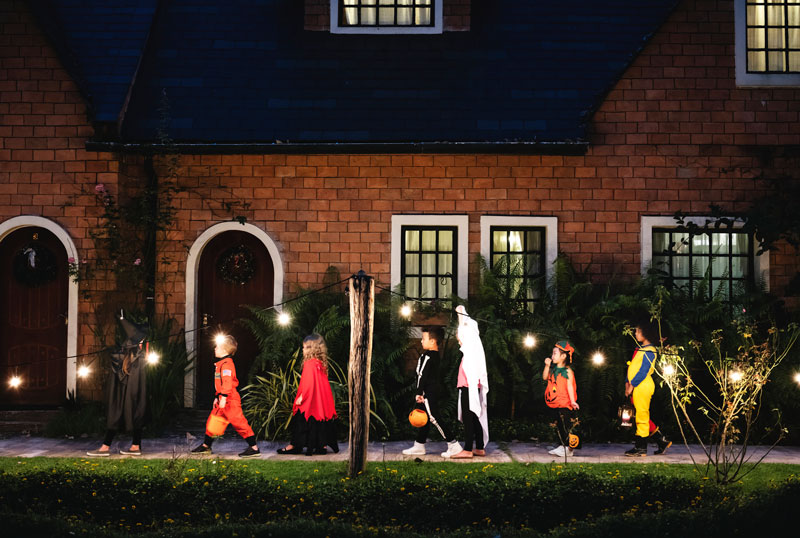 Latest posts by Wayne Wahrsager
(see all)
It's that time of year when scary things become fun for a little while. But if you're a burglar, there's nothing fun about the one thing that scares you the most: getting caught in the act. This Halloween, you can use your smart home security devices to make their fears become reality. Here are three ways to do it. 
1. Show them signs. 
Campy cartoons always feature signs in front of the haunted house. They say things like, "Beware of ghosts…danger…turn back now!" You can have those signs in front of your house, too, and yours are designed to frighten burglars and other would-be criminals. Instead of declaring your house to be haunted, your signs will tell them your home is protected by a  professionally monitored security system. You won't need a sign that says "Turn back now," because knowing you're protected by home security is enough to scare them away immediately. For an intruder, a clearly visible home security sign is a bad omen. 
2. Make them feel "followed." 
"I feel like I'm being followed." How many times have you heard that line from the main character of a scary movie? By having smart security cameras around your home, you can make criminals feel that way as soon as they set foot on your property. You may have a camera facing the street to show them entering the driveway – or, your first camera may be on the front porch. Either way, they'll start feeling followed the moment they see a camera present. That alone sends many of them running, and you'll have a video clip that shows it happening. Download the clip to share with your neighbors or send to police. 
3. Give them the chills. 
There's nothing spookier than hearing a voice come from out of nowhere. With a doorbell security camera, you'll have a home security device that lets you be that voice. Swipe on the text alert to answer the door from wherever you are (whether you're home or not), and talk to whoever is there through the two-way voice speaker. If the person is up to no good, your disembodied voice is bound to scare them away into the night. It's an excellent way to give criminals the chills and keep your home secure. 
This year, the tricks are for criminals and the treats are for you. To discuss any of the home security devices here, give us a call. We'll be glad to answer your questions.
About Commercial Fire & Security 
Commercial Fire & Security is a locally operated, family-owned company where security is our only business. We work and live in the communities we protect, and our Five Diamond, Certified Alarm Monitoring Center has your back 24 hours a day. Call us at 855-237-3300 to request a quote or speak with our experienced security professionals.