4 Things a Doorbell Camera Can Achieve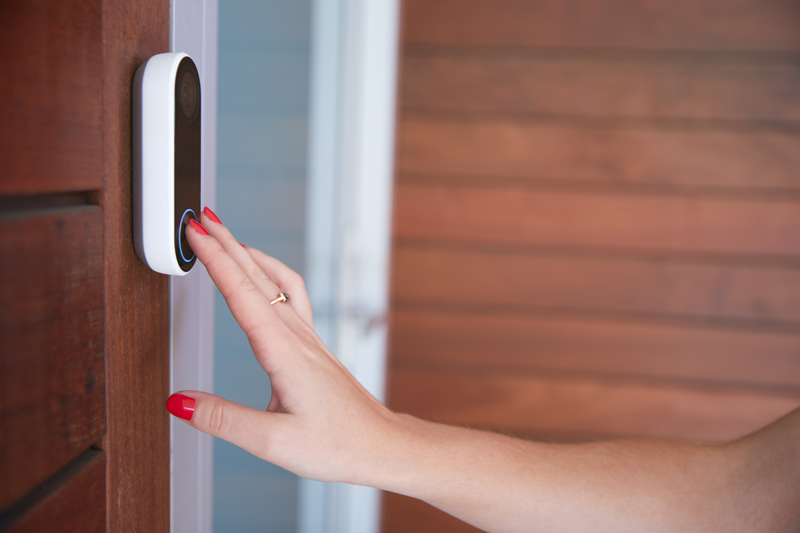 Latest posts by Wayne Wahrsager
(see all)
83 million American households have at least one smart home device, and that doesn't just mean home management systems like Alexa and Echo. It also includes devices like doorbell security cameras.  With a smart doorbell camera device, you can achieve all kinds of vital home security measures. Here are four of them.
1. Stopping porch pirates.
As we move further into fall, many homeowners begin ordering holiday gifts – and that means it's time to start watching out for porch pirates. With a doorbell camera, you can stop these thieves in their tracks. Whether they're kids stealing something for the first time or repeat offenders who hit porches every year, they'll be caught on camera and you can speak to them through the two-way voice speaker. If it's too late, you'll still have an image of the thief you can share with police and your neighbors.
2. Controlling neighborhood trespassers.
In times of community conflict, crimes like trespassing and vandalism go up in residential neighborhoods too. Many mischief makers will begin by ringing a doorbell or approaching your front door, and you can stop them before they go any further.
From wherever you are, you'll get a text alert and can speak to the trespasser directly using the two-way voice capability. They'll also be on camera, so you can see what they look like and share the image with law enforcement. This is a good way to control neighborhood trespassing and discourage people from repeating these patterns. 
3. Helping out your housesitter.
If you're leaving your home in the care of a housesitter, it's your obligation to help them if something goes awry. Imagine how easy it could be for someone staying at your home to lock themselves out while feeding your pets, getting your mail or watering your lawn. If they've left their phone inside, they can use your doorbell camera to contact you and ask for assistance. If you have a smart lock on the door, you can let them in the house remotely. When someone is caring for your home, this is a great tool for helping them out.
4. Complementing your other home security.
A doorbell camera is not a substitute for a complete home security system. If a criminal breaks in through a window rather than the front door, you need glass break detection, which will then trigger your alarm to sound and call the central station. Meanwhile, any activity that may have been captured by the doorbell camera can be shared with law enforcement.
These are just some of the important things a doorbell camera can achieve. To learn more, call Commercial Fire & Security. We will be glad to speak with you.
About Commercial Fire & Security
Commercial Fire & Security is a locally operated, family-owned company where security is our only business. We work and live in the communities we protect, and our Five Diamond, Certified Alarm Monitoring Center has your back 24 hours a day. Call us at 855-237-3300 to request a quote or speak with our experienced security professionals.