8 Ways Smart Home Technologies Help Simplify Back-to-School Routines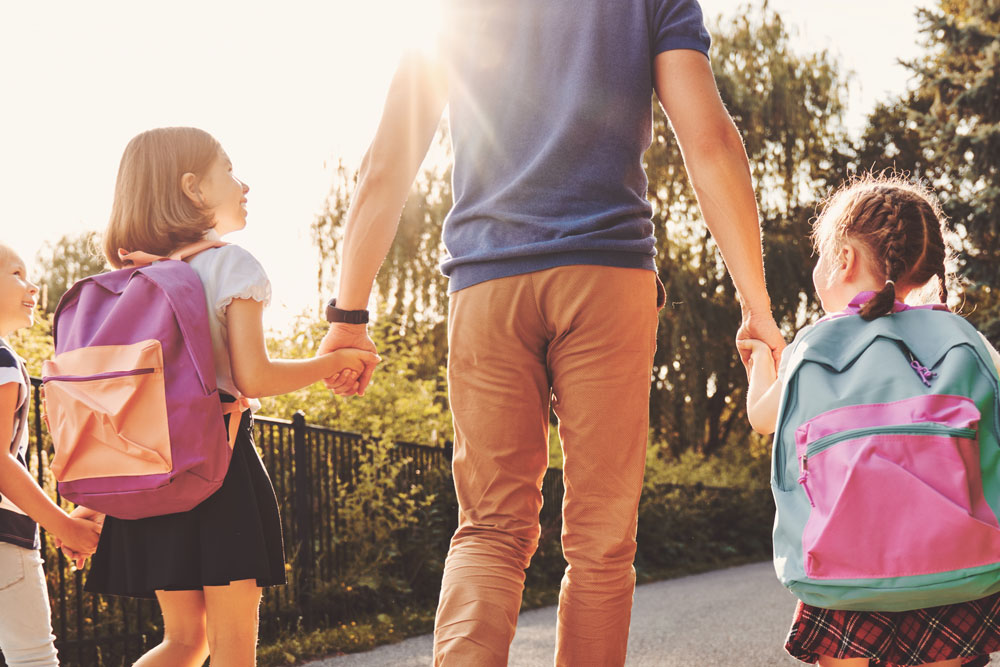 Latest posts by Wayne Wahrsager
(see all)
Every parent wants to pave the way to academic success for their children in every aspect of their lives. The first element of this is taking the chaos out of managing routines. Today, parents are using home automation to help them manage daily routines, and ease their worry about the safety and well being of their children after school.
With life getting increasingly busy and more mobile, using smart home technologies to simplify daily routines just makes sense. Here are some ways you can use your home security and home automation systems to make the daily school routine a breeze.
Automating The Morning Routine
Up on Time—Getting kids up and out of bed can be a long process that takes you away from other things you need to get done to prepare for the day. Smart home technologies can help make the process quick and easy by scheduling lights on, blinds up, and music to help facilitate the process.
Lights Off and Doors Locked— In the rush of getting out the door, it is easy to forget important things like locking the door or turning off the coffee pot. Using smart technologies allows you turn off enable appliances or lock doors remotely, so you never have to turn back in traffic or worry all day that the door may not be locked.
The Smart Home Is Always Watching
Keep Areas Off Limits—You want to keep your teen and their visiting friends safe even if you are not yet home. Access control and alerts can make certain areas off limits, and alert you if someone has tried to gain access.
Did They Make it Home—Unique access codes and real time alerts allow you to know which child got home and when. Not only does it provide peace of mind knowing they are home, it prevents them from taking unscheduled detours.
Know When They Leave—Smart home technologies can help you manage the coming and going of your busy teen. Real time alerts will let you know if they left in enough time to make it to band practice or if they left without permission.
Are There Friends Over—With real time alerts, you can tell if the door is opening an unusual number of times, something that could indicate your home is Grand Central Station.
Cut Off TV or Game Time— Making sure that homework is done and that your student is to bed on time is much easier when you are using smart technologies. With smart enabled devices you simply schedule an off time.
Keep an Eye on Things—Video surveillance systems and remote real-time viewing provide just the tools you need to keep an eye on things, even if you are not home. Is homework done? Did the chores get done? Now you will know.
About Commercial Fire & Security
If you have any questions about security and automation systems, or how they can help you manage the crush of back-to-school, give us a call today.