Be A Superhero This Halloween With Smart Home Security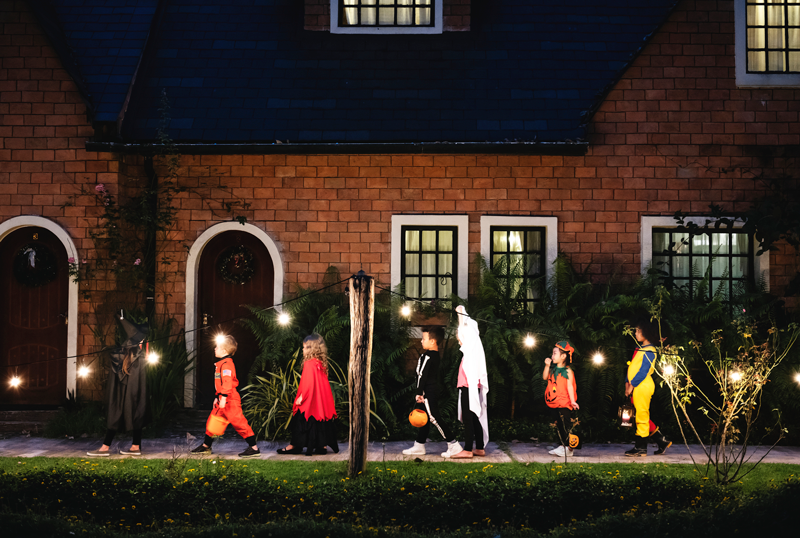 Latest posts by Wayne Wahrsager
(see all)
Home security at Halloween is essential. Along with all the fun little spooks and goblins in the street, there are also some grown-ups checking out houses with mischief in mind. Here are a few things to consider with home security this Halloween.
Criminal Behavior 
Spike
According to police records, Halloween shows a spike in criminal behavior. Remember, criminals are opportunists and look for a garage door left up, or an open window. Property damage, as well as violent crime, are significant concerns for the homeowner. To prevent being a victim on Halloween night, take precautions to secure your home.
Superhero Crime Fighting with A Smartphone
You don't need a superhero costume to fight crime when your weapons are a good security system and a smartphone. Instead of a mask and cape, all you need is an alert that lets you know if a door is unlocked. Halloween is a time when strangers are roaming the streets, so prepare ahead of time with security cameras and sensors that protect your home.
Smart Home Security Enhances Home Protection
Smart home security continues to improve, providing innovative systems to keep you safe. Halloween can find you relaxing at home to hand out candy, or out knocking on doors with your kids. Either way, with a home security system, you will know that your home is secure in the following ways:
Smartphone Alerts: Lets you know that you need to secure an unlocked door. When someone raises a window and forgets to close it at night, a notification will alert you.
Video Surveillance: Keep an eye on things, whether you are home or not. If you are working Halloween night, it's nice to see that your family is home from trick-or-treating and secure in their beds.
Access Codes: Unique codes let you know that your little trick-or-treaters who have been out with their friends, are home safe.
Fire Safety: Whether asleep, at work, or on vacation, you can rest easy knowing the alarm company will respond if there is a fire in your home.
Halloween is already a time of chaos, but with new smart home security, you can have peace of mind knowing that your home and family are safe. In today's world, you can be a superhero and keep criminals away with the touch of a button. To learn more about how to secure your home, not just for Halloween but throughout the year, contact Commercial Fire & Safety, Inc.
ABOUT COMMERCIAL FIRE& SECURITY, INC.
Commercial Fire & Security is a locally operated, family-owned company where security is our only business. We work and live in the communities we protect, and our Five Diamond, Certified Alarm Monitoring Center has your back 24 hours a day. Call us at 855-237-3300 to request a quote or speak with our experienced security professionals.