Being Smart When Buying a Doorbell Camera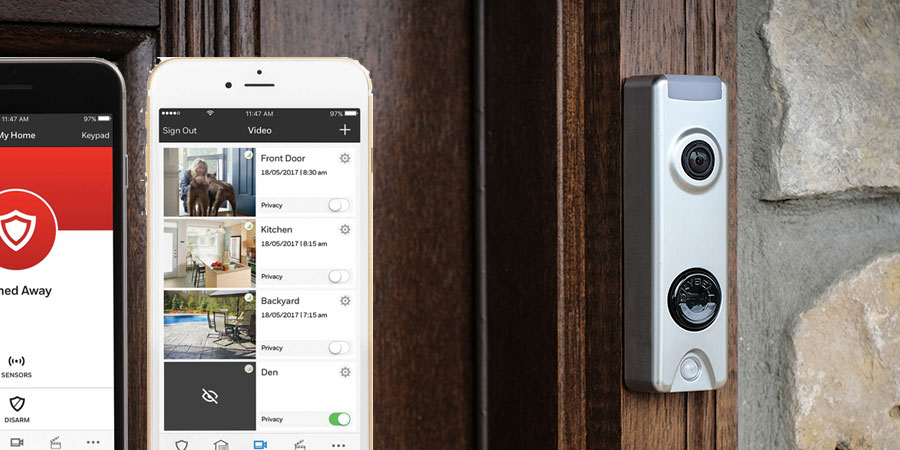 Latest posts by Wayne Wahrsager
(see all)
Who remembers what life was like before we had caller ID? These days, most of us can't imagine answering the phone without knowing who's on the other end. Likewise, the same should be said for answering the door at home. If you don't have a doorbell camera that shows you who's paying you a visit, that's like life before caller ID.
Now that understand you need a doorbell camera, how do you know what features you want it to have? These features are the most important.
Motion-powered notifications.
Your doorbell camera should be equipped with motion detection that triggers two things: 1) the recording function, and 2) a notification alert to your smartphone. That way, you can watch a live video clip of your doorway and talk to whoever is there using the two-way voice functionality. The notifications can help you look out for criminals, of course – and, it can also show you when kids or elderly parents are leaving the house.
Two-way voice functionality.
The two-way voice functionality facilitates communication between you and whoever is at the door. If it's a possible criminal, you can tell them to leave and warn them you're calling police. If it's a friend you want to see, you can let them know what time you'll be home so they can come back. Of course, you can decide whether to tell the visitor who's home and who isn't. The two-way voice feature is an important way your doorbell camera gives you ultimate control.
Shareable, downloadable clips.
Your smart doorbell camera is an effective crime deterrent on its own, but what can take it to the next level is the ability to download and share your video clips.
When you share the clips of would-be criminals at your door, you can take an active role in preventing crime around your community. In fact, there's evidence that a neighborhood with doorbell cameras installed can see crime drop by more than 50%.
To speak with someone about buying a doorbell camera, call Commercial Fire & Security. We will be happy to answer your questions.
About Commercial Fire & Security 
Commercial Fire & Security is a locally operated, family-owned company where security is our only business. We work and live in the communities we protect, and our Five Diamond, Certified Alarm Monitoring Center has your back 24 hours a day. Call us at 855-237-3300 to request a quote or speak with our experienced security professionals.