Connecting Google Home or Alexa to Your Smart Home Security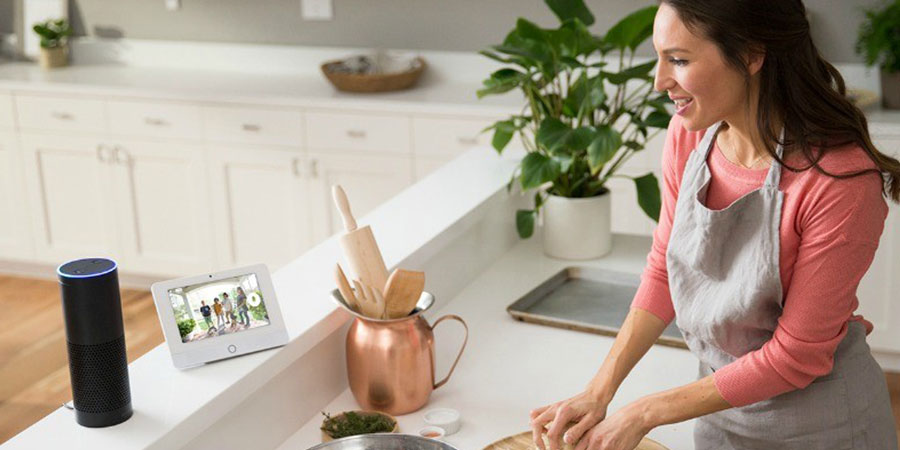 Latest posts by Wayne Wahrsager
(see all)
We talk a lot about the great things your smart home security system can do when you're away from home. But the truth is, it's just as useful when you're at home – and if you have a virtual assistant like Alexa, Google Home or Amazon Echo, the integration capability is downright powerful.
With voice control integration, you can use your smart home security system with voice commands to your virtual assistant device. Here are some examples of intuitive voice commands for your smart security system, lights, thermostat, locks and garage doors.
Arm Your System for the Night
Time to read the kids their bedtime story, settle in for a movie night or call it a night yourself? Arm your security system with the command, "Okay Google: Arm the security system." Now, you don't have to get up or reach for your phone to secure your home for the night.
Close the Garage Door
Parking in the garage and walking in the house with an armload of groceries? When you get to the kitchen, just say, "Hey Alexa, close the garage." No need to drop everything or manually fiddle with the garage door button. And if you have smart locks on the front door, the same command can be used to lock it up as well.
Set Your Indoor Temperature 
Wondering what temperature you have the thermostat set for? "Okay Google: What's the thermostat temperature?" Now, you'll know whether you need to adjust it or not – and you can do it without getting off the couch. You can voice-adjust the thermostat by value (number of degrees) or comfort level ("Okay Google, turn the temperature down.") And of course, you can also command a specific temperature (Okay Google, "Set the temperature to 72 degrees"). 
There are also commands for your smart lighting, if you have opted to connect it. There's a lot your smart home security system can do when integrated with your virtual assistant device. If you have one of these devices and are interested in getting them connected to your home security, New York homeowners can call Commercial Fire & Security. We would love to be of assistance. 
About Commercial Fire & Security Inc.
Commercial Fire & Security is a family-run, locally-operated company where security is our one and only business. We live and work in the communities we protect, and our Five Diamond, Certified Alarm Monitoring Center has your back 24 hours a day. Call us at 855-237-3300 to request a quote or speak with our experienced security professionals.