Home Security for Dads and Granddads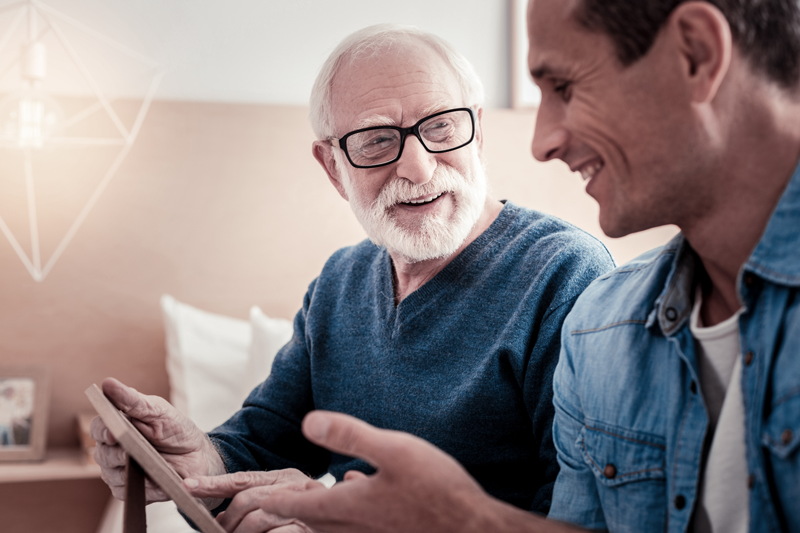 Latest posts by Wayne Wahrsager
(see all)
At the time of year when we celebrate fathers and other loved ones who cared for us, how can we now care for them as they age? There is home security technology that can help us do it. It's the Wellness suite, which are products available to you right here at Commercial Fire & Security.
The Wellness suite, and the Wellcam that goes with it, have become valuable for adult children and grandchildren who are unable to be by Dad or Granddad's side during this time of quarantine. It's like being able to sit with them on the couch and watch over their safety any time of day.
What is the Wellcam?
The Wellcam is a specialized security camera with two-way audio that makes it easy for family members to communicate; in fact, up to 10 family members can access the account to check in. That means all of Dad's kids and even some grandkids can log in and see what he's been up to, or talk to him through the Wellcam. And of course, the mobile app makes it even easier.
Features of the Wellness Suite
Some of the Wellness suite features include:
Virtual visits with your loved one
Notifications when nighttime activity is detected
A highlight reel of the day's captured images
A connected medication box that alerts you if meds are not taken
Bed and chair sensors to notify you of activity or inactivity
A callout button to contact you if your loved one needs help
Unlike a traditional personal emergency response system, Wellness devices don't need to be worn on the body. That means no stigma for your father or grandfather – just security they can depend on.
To learn more about Wellness, Wellcam and other home security technology to help you stay closer to Dad or Granddad, call Commercial Fire & Security. We will be glad to answer your questions.
About Commercial Fire & Security 
Commercial Fire & Security is a locally operated, family-owned company where security is our only business. We work and live in the communities we protect, and our Five Diamond, Certified Alarm Monitoring Center has your back 24 hours a day. Call us at 855-237-3300 to request a quote or speak with our experienced security professionals.