Home Security: Why Are Wireless Keypads Superior?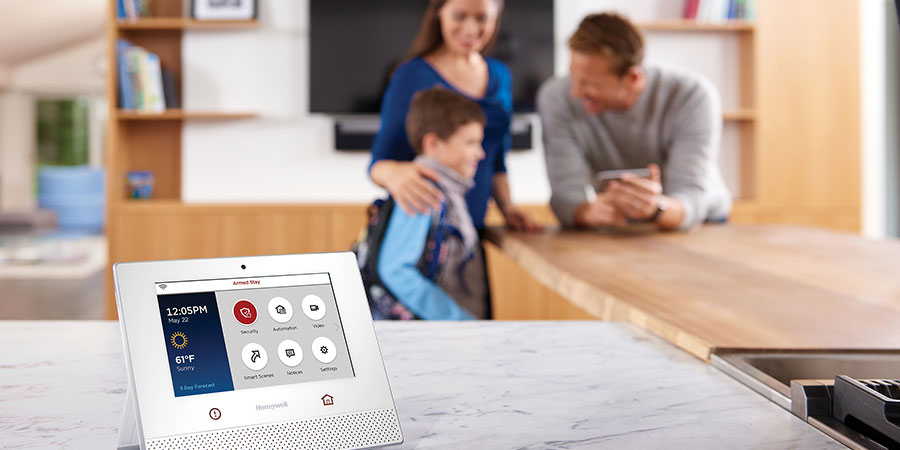 Latest posts by Wayne Wahrsager
(see all)
If you still own a traditional home security system that's hardwired into your home or building's infrastructure, there are some compelling reasons why you should want a security system with a wireless keypad instead. There are several reasons why a wireless keypad is superior; let's look at a few.
1. It's untethered from other technology.
Combining your security technology is great, but making it dependent on wires and infrastructure isn't. Your home security technology can and should be united; alarms, cameras and keyless entry can all work together. But no part of the system, including the keypad, should be dependent on electrical wires, a landline phone, or a broadband connection in order to accomplish your home security goals. With wireless systems, it's no longer required.
2. It works no matter what happens.
Because it was reliant on intricate substructure, your old alarm keypad would be inoperable in some situations: a power outage, a cut phone line or your internet broadband going down. But with a wireless alarm keypad, there's an unbreakable cellular connection powering the system and allowing the device to work. What can make your system even more powerful is using your home security mobile app, so you can lock and unlock doors, arm and disarm the system, and even view your cameras.  
3. It keeps your home undamaged.
A hardwired home security keypad required intrusive drilling into your walls during installation, and you had less control over where it could be installed. There were also cost inferences associated with this more accelerated installation. With wireless keypads, installation is easier and more affordable – and your home stays undamaged.
For those who still depend on a traditional security system, these are some compelling reasons to upgrade to wireless. To learn more about wireless keypads for home security, New York homeowners can contact Commercial Fire & Security. We will be happy to answer your questions.
About Commercial Fire & Security Inc.
Commercial Fire & Security is a family-run, locally-operated company where security is our one and only business. We live and work in the communities we protect, and our Five Diamond, Certified Alarm Monitoring Center has your back 24 hours a day. Call us at 855-237-3300 to request a quote or speak with our experienced security professionals.