How Home Security Makes for Safer Home Deliveries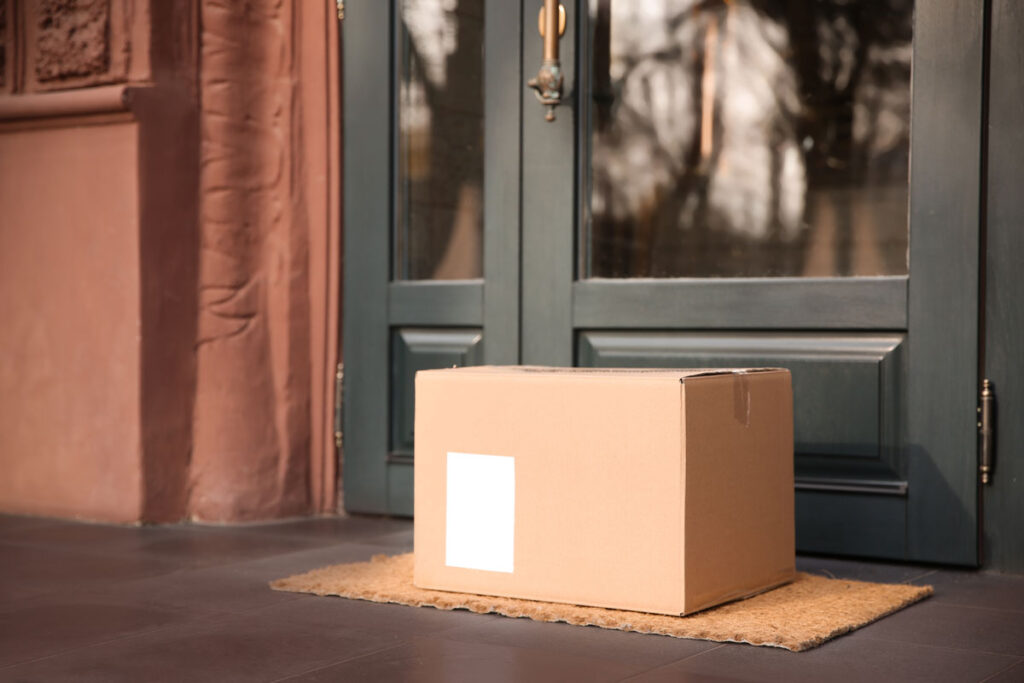 Latest posts by Wayne Wahrsager
(see all)
Now that the curve has flattened and life is finally getting back to normal, it's time to assess what parts of the pandemic era we plan to keep. For many people, continuing to shop and dine via home delivery is number one on the list. After more than a year of having everything from meals to clothing to entertainment conveniently dropped at our doorsteps, it's hard to go back. However, home deliveries have one drawback — and it's one you don't want to ignore. 
Home delivery contact can still transmit viruses. 
While the science shows that a home delivery is safer than being in a crowd, it is still possible to contract a virus from exchanging a delivery with someone who is infected. Most of us are aware of this; in fact, new research shows that one in three Americans disinfect their packages before bringing them into the house, and about one-third of us continue to wait until the driver is back in the vehicle before we open the door. These things are understandable, and they may never change as people remain cautious about viral transmission. Luckily, there is one way your home security can help you stay hands-free when receiving home deliveries. 
Show your confidence while staying contact-free. 
Many of us are more thankful than ever for the people who invest their time and risk their health to deliver our groceries, meals and packages. We want to show these workers our confidence in their abilities; however, we want to do it without unnecessary contact. That's where your home security technology comes in. 
If you have our Touchless Video Doorbell installed as part of your home security package, you can speak with delivery workers using built-in, two-way voice technology. When they ring your doorbell, you'll receive a phone alert. Swipe on it while they're still at the door and thank them for their great work. You can do this from anywhere you happen to be, even if you haven't yet arrived home. 
Continue deliveries while protecting your health. 
This is a great tool to help you continue using delivery services without risking your health. To speak with a knowledgeable security professional about this or other home security devices, call Commercial Fire & Security today. 
About Commercial Fire & Security
Commercial Fire & Security is a locally operated, family-owned company where security is our only business. We work and live in the communities we protect, and our Five Diamond, Certified Alarm Monitoring Center has your back 24 hours a day. Call us at 855-237-3300 to request a quote or speak with our experienced security professionals.