How Kids Can Be Safer at Home with a Doorbell Camera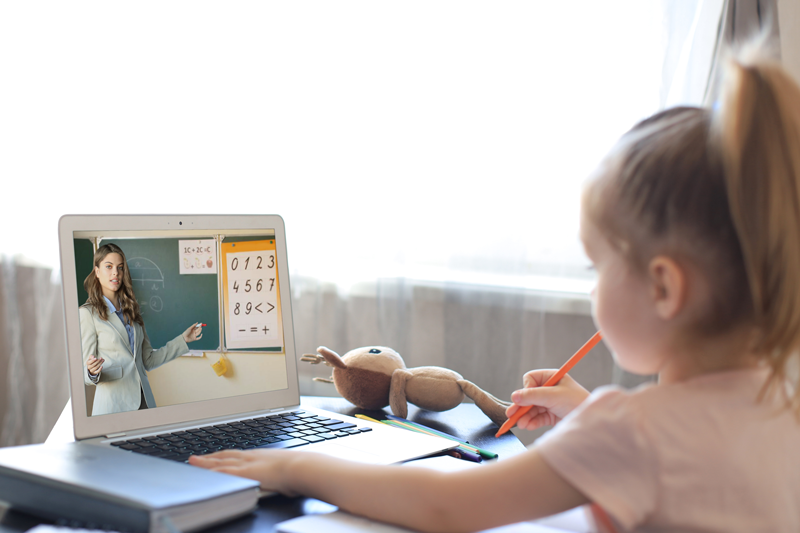 Latest posts by Wayne Wahrsager
(see all)
Although "safe at home" is an important refrain right now, kids who are attending school remotely from home while parents are at work need extra help to be safer at home. Your home security devices, including your doorbell security camera, can provide that extra help. 
What a Doorbell Camera Does for Families 
A doorbell camera intuitively knows what's happening at your front door, relying on motion detection to start the recording function as soon as someone approaches your front door. While the video clip is recording, you'll receive a text notification to your phone. It will show you who's at the door and what they're doing, in perfectly clear imagery and in real time.
Also in real time, you'll be able to speak to the person because of the two-way voice technology in your doorbell camera. The visitor will have no way of knowing you aren't home unless you decide to tell them. For nervous parents, this is a way to make sure every visitor to your home is screened by you, the parent.
What Parents Can Teach Kids with the Doorbell Camera
Parents have a duty to teach kids the rules about answering the door while home alone. But what protocol should your family follow? For some families, one procedure that works is:
View the video to see if the person is someone you would allow to enter the home.

If you have traditional door locks, call or text your child to let them know whether they may answer the door.

If your door has a smart lock and the person is trusted, use the two-way voice function to tell the person you will unlock the door for them.
What approach you choose for your family may depend on who the visitor is: a friend, neighbor, family member of caregiver. No matter what, the doorbell camera is a tool that puts the power in your hands as the parent.  
For questions on doorbell camera home security devices, contact Commercial Fire & Security. We look forward to speaking with you.
About Commercial Fire & Security
Commercial Fire & Security is a locally operated, family-owned company where security is our only business. We work and live in the communities we protect, and our Five Diamond, Certified Alarm Monitoring Center has your back 24 hours a day. Call us at 855-237-3300 to request a quote or speak with our experienced security professionals.