How Smart Cameras Combat Package Theft from the Porch Pirates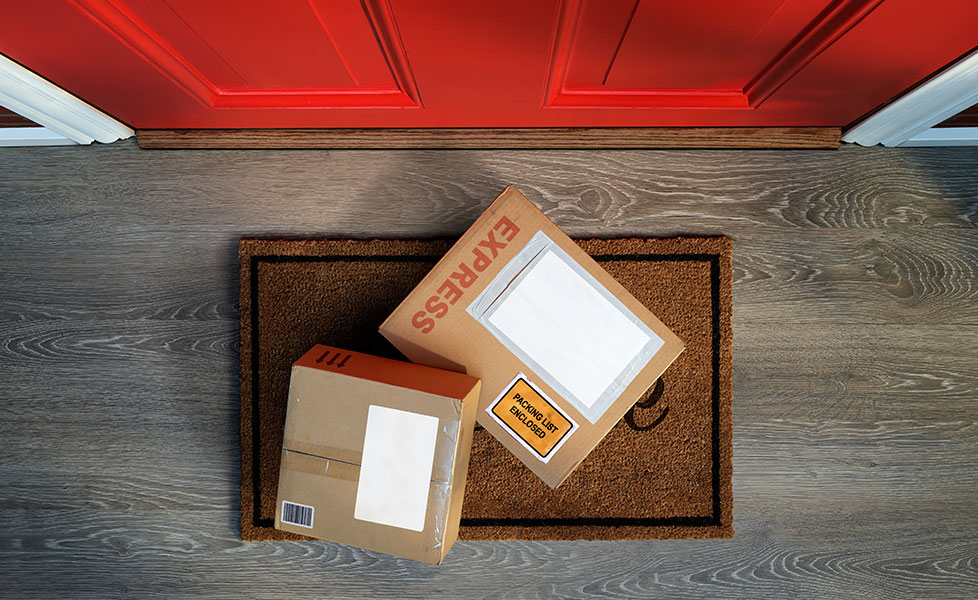 Latest posts by Wayne Wahrsager
(see all)
The fact that an estimated 23 million Americans have had a package stolen from their front porch or mailbox is alarming at best. Just look at your local news station and you'll see video footage of what's known as "Porch Pirates," or package thieves, stealing packages from doorsteps across the nation. With 51% of all purchases being conducted online and the holiday season fast approaching, this problem isn't going away anytime soon.
Package theft is an oddly personal property crime. While most victims don't come in direct contact with their package thief, that thief invaded the victims' property in order to take something from them. And sadly, it happens during the holidays more than most other times of the year.
How can you make sure it doesn't happen to you? Short of taking time off work to personally sign for your package and take it inside, is there anything you can do? There is, if you own a smart home security system. Here are some ways your system can help stop package theft.
By Providing Valuable Video Alerts
By making the decision to connect home security cameras to the rest of your system, you've taken the first step toward smarter home security. You'll receive a video alert whenever someone is at your door, whether it's a friend (like the person delivering your package), or a foe (like the criminal attempting to steal it). These video alerts will let you know the moment a package is delivered, so you can make arrangements for someone you trust to retrieve it from the porch and hold onto it for you until you get home.
By Enabling Communication and Smart Locks
Or, what if you don't have to make arrangements at all? What if you have a video doorbell installed, so that you can talk to the person who's at the door from wherever you happen to be? Using your smart phone, you can speak directly to the delivery worker, ask him to leave the package inside the house, and then use your phone to remotely unlock the door long enough for him to comply with your request.
How is that last part done? With smart locks, which are another valuable smart home upgrade worth considering. A video doorbell and smart lock on the front door are smart home security configurations that can work together to play a big role in stopping package theft.
By Providing Photographic Evidence
If the unfortunate happens and a package thief is successful at stealing your property, you still have one last resort. That video alert you received earlier? It's easy to download, save to your device and share when you need to. That means you can show it to law enforcement when filing a report, or share it on social media to warn others in the neighborhood. The first goal of security video is to stop a crime from happening – but if a crime takes place regardless, then the video serves as photographic evidence to hold criminals accountable.
About Commercial Fire & Security
These are some of the ways your smart home security system can help stop package theft before you become a victim. For more ways to leverage your home security, homeowners can call Commercial Fire & Security for a free home security consultation today.