How Smart Doorbell Camera Have Transformed Home Security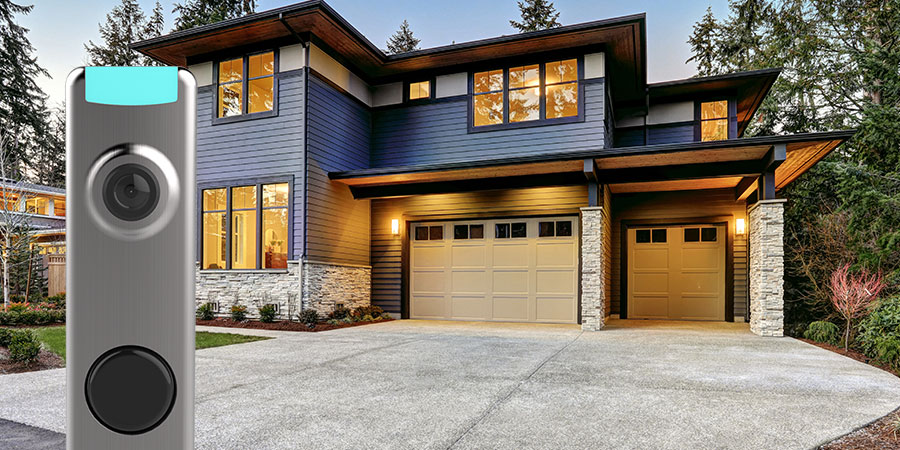 Latest posts by Wayne Wahrsager
(see all)
Your front door is, of course, your primary entrance. It is also the number one choice of entrance for burglars, too. That makes this point pretty important, and what you do to secure it can make all the difference in the world. While a lock and even motion sensors and alarms can deter crime and alert you to trouble, transforming your front door with smart technologies however, can not only help secure the door, it can do a lot more.
Video Doorbells are Not Just a Convenience
Having a video doorbell is like having a security guard posted right at your front door. The camera can video and record any suspicious activity; and you can see who is at the door from anywhere in the house and decide whether or not to answer; you can use the 2-way communication to "answer" the door remotely so you never need to disclose the home is unattended.
Gain Intel from Smart Locks
Having multiple sets of keys floating around or hiding keys on your property is a huge security risk. Smart locks eliminate that problem with access codes. By using unique codes, you can let in whomever you want or change access when necessary.
By using unique codes and setting up alerts, you can also gain valuable information about who gets home when, so you always know that everyone got home safely.
Super-Charge Front Door Security
Every porch needs a little lighting and smart lighting does that, and more. Smart lighting can respond to triggers such as geo-fencing on your phone, motion, ringing the doorbell, or the garage door opening to illuminate the area. Lighting is important for convenience, preventing injuries, and just as importantly—deter crime.
Control Your Door and Security from Your Security App
Whether you are at home enjoying a barbecue outside, at work, or on vacation half way across the world you can control the security of your front door, see video doorbell footage, provide or deny access, and confirm package deliveries right from the palm of your hand on your smartphone.
With smart technologies, your front door can be much more than a point of entry. Rather than just secure the door, smart technologies make your front door part of the security system that helps you manage life.
About Commercial Fire & Security
At Commercial Fire & Security, we'v been equipping families in New York with technologies that simplify and secure their lives since 1910. Call today for a free home security estimate.