How Smart Security Can Detect Dangerous Gases in Your Home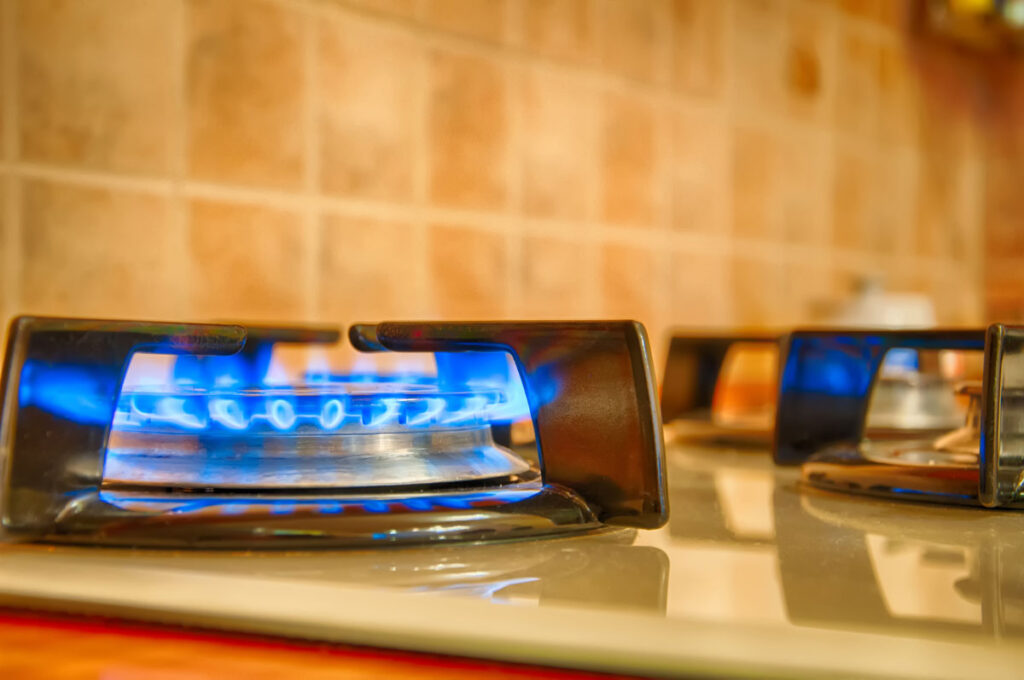 Latest posts by Wayne Wahrsager
(see all)
Generally speaking, natural gas is a safe and efficient way to heat a home, fuel cooking appliances and dry clothes. But in the event a gas leak occurs in your home, you and your family will be immediately at risk. In addition, the flammable nature of the gas opens up the possibility of an explosion occurring.
Plus, natural gas isn't the only gaseous hazard homeowners need to be aware of. It's important to understand the risks of other toxic gases that can be present in the home as well, and what their dangers are.  
Carbon Monoxide Poisoning 
Carbon monoxide, which emits from improperly ventilated generators, furnaces, clothes dryers and ovens, is a dangerous poison that can lead to sickness or even death. The Centers for Disease Control and Prevention report that approximately 50,000 Americans visit the emergency room every year due to accidental carbon monoxide poisoning. Most people are unaware they have been exposed to carbon monoxide until they begin to experience the symptoms of poisoning.
Lung Damage Radon Exposure
Radon is a naturally occurring, radioactive gas. While natural gas and carbon monoxide exposure result in immediate sickness, radon exposure does not. However, radon exposure is the second leading cause of lung cancer. Your risk of lung cancer is actually 10 times greater if you have prolonged exposure to high levels of radon. 
It's important to test and monitor your home with radon detectors for a build-up of this noxious gas, especially if you are aware of high radon levels in your local area. Serious lung damage can result from prolonged radon exposure. 
Detecting a Natural Gas Leak
When it comes to a natural gas leak, the best way to detect it is with the nose. The gas itself is technically odorless, but gas suppliers actually add the notorious "rotten egg" or sulfuric smell to gas in order to make gas leaks detectable to the human nose. If you smell this odor, take these steps:
Turn off the pilot light.

Evacuate your home.

Call the gas company or local authorities.
Other indications you may have a gas leak include:
A hissing or whistling sound.

Bubbles, dust, or a "cloud" in standing water.

Visible damage to a gas line connection.

House plants that suddenly die.
Detecting Carbon Monoxide
With carbon monoxide, you may not be aware of exposure until you begin to feel sick. As the gas level increases and the oxygen in the room decreases, you or your loved ones could experience these symptoms:
Dizziness, lightheadedness or headache

Trouble breathing or chest pains

Ringing in the ears

Nausea

Nosebleeds

Eye or throat irritation
If you or anyone in your home (including children, older adults and even pets) experience these, seek medical attention immediately.
However, there is a way you can detect carbon monoxide before anyone experiences poisoning symptoms. If you have a smart security system featuring carbon monoxide detection, you'll know about the presence of carbon monoxide as soon as levels are dangerous. You can get everyone out of the house safely before anyone feels sick, and our monitoring center will alert your local authorities so they can assist right away.
Detecting Radon Dangers
Radon originates from the breakdown of uranium in rocks and soil. A smart security system can also include radon detection, so that you can monitor your home for a build-up of this dangerous gas. 
There are numerous noxious gases that can pose serious risks to you and your family. To find out more about how smart security technology can help you detect these gases in the home, call Commercial Fire & Security today. We will be glad to speak with you.
About Commercial Fire & Security
Commercial Fire & Security is a locally operated, family-owned company where security is our only business. We work and live in the communities we protect, and our Five Diamond, Certified Alarm Monitoring Center has your back 24 hours a day. Call us at 855-237-3300 to request a quote or speak with our experienced security professionals.