How to Automate Your Day in 2020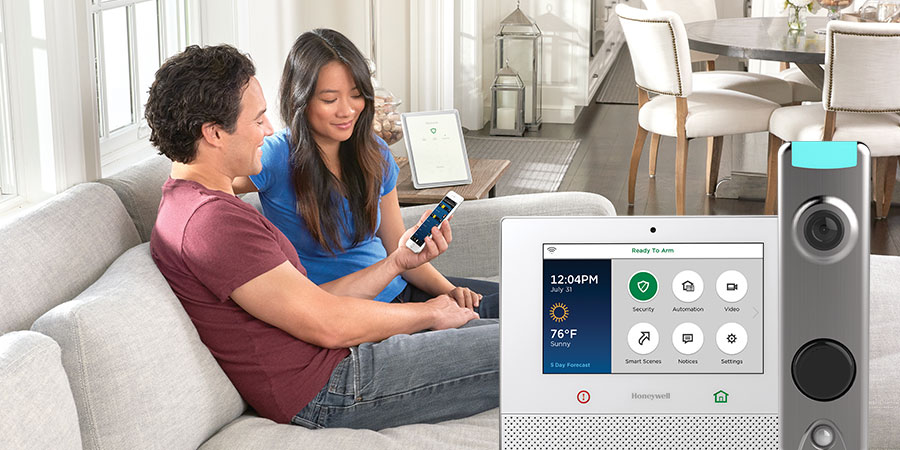 Latest posts by Wayne Wahrsager
(see all)
For some of us, making the most out of life's little moments is a New Year's resolution. That's great – but while we're doing that, we still need to get the other stuff done. One of the ways we can do that is with technology, and one of the best technologies for this purpose is home automation. Here's a scenario that underscores the value of home automation technology.
It's a simple family night in, and the kids are going to bed. Now it's time for your nighttime checklist:
Secure the home by locking the front and back doors.
Protect your family's privacy by closing the window shades.
Turn off the lights, upstairs and down.
It gets too hot upstairs at night, so turn down the thermostat.
Is the security system armed? That's the last thing you do before turning in.
If only there was a magic button for these tasks – a way to quickly, accurately do them all at once. With home automation, there is.
Scenes on Your Home Automation App
Your app features four Scene buttons. Each Scene is a multi-device command that makes all your smart devices work together to accomplish the tasks on your list. The Scene we just described is called Sleep, but there are others: Home, Away, Wake Up. Those are the Scenes that are built in, but you can adjust the commands and name the Scenes whatever you want to.
There can be Scenes for certain times of your day, dinnertime, nap time, party time…it's your home, and you can automate it the way you need to. Scenes can incorporate your security system, locks, garage door, smart lights, smart thermostats and even your smart water valve.
Using Voice Commands for Home Automation
Your home automation Scenes can also be controlled with voice command devices. Use Alexa to tell your system to wake up in the morning. Coming home at night? Tell Siri to activate the Scene that unlocks your front door and turns on the porch light as you pull in. It's your home, your day and your rules.
To learn more about home automation security, ask us to demo this incredible technology. We're excited to show you how it works.
About Commercial Fire & Security
Commercial Fire & Security is a locally operated, family-owned company where security is our only business. We work and live in the communities we protect, and our Five Diamond, Certified Alarm Monitoring Center has your back 24 hours a day. Call us at 855-237-3300 to request a quote or speak with our experienced security professionals.