Increasing Organizational Readiness with Visitor Management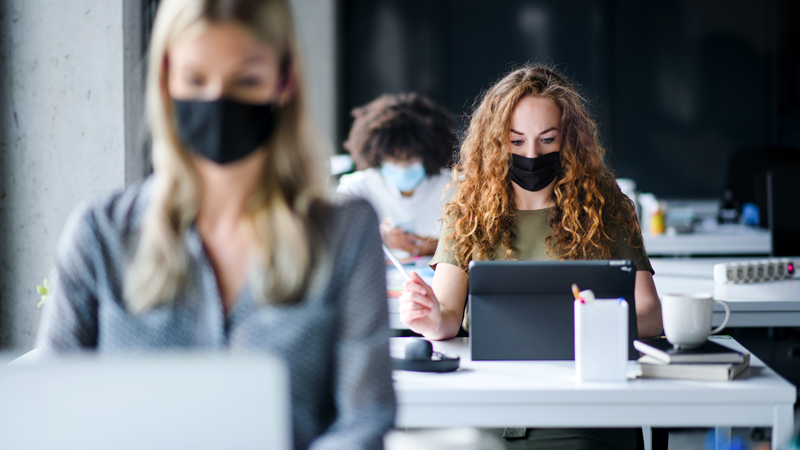 Latest posts by Wayne Wahrsager
(see all)
COVID-19 has affected all of us in an unprecedented way. For employers at all types of organizations, enabling a safe workplace means something different now than it did before the quarantine. Here are some of the measures employers can undertake in order to increase organizational readiness and reduce the risk of infection.
Lay a Strong Foundation  
The first steps toward reopening a workplace for employees, vendors and clients are forthright and foundational. They include:
Screening all employees for COVID and other illness
Restructuring the workstations for social distancing
Forming new sterilization standards for the property
After that, employers should go the extra mile by applying new protocol, policies and technologies.
Publicly Posting New Requirements 
Organizations of all types should announce all new requirements that are being implemented for a safer, healthier place of business. For visitors, it can be done with posters in the front lobby; for employees, their requirements can be announced on signs in their common spaces. These includes new measures for:
Wearing facial coverings
Hand washing
Equipment sterilization
Health screenings
Announcing what the organization is doing to reduce the risk of infection communicates to everyone what is expected of them.
Installing a Visitor Management System
With a visitor management system, an employer can have one accurate source for real-time and historical insights into who is onsite now, and who was onsite recently. This is vital for the new practice of contact tracing; should anyone in the organization show symptoms of COVID-19, everyone they have been in contact with should contacted and asked to self-isolate. A visitor management system can ensure the right people will be contacted.
Organizational readiness might not happen overnight, but there are measures that can give it a powerful boost. To learn more about the technology discussed here, contact Commercial Fire & Security. We will be glad to speak with you.
About Commercial Fire & Security 
Commercial Fire & Security is a locally operated, family-owned company where security is our only business. We work and live in the communities we protect, and our Five Diamond, Certified Alarm Monitoring Center has your back 24 hours a day. Call us at 855-237-3300 to request a quote or speak with our experienced security professionals.