Investing Your Tax Refund in Home Security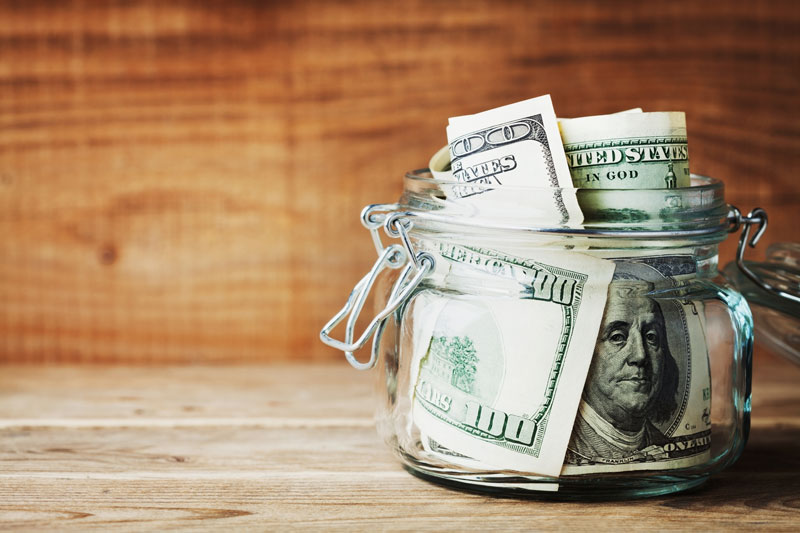 Latest posts by Wayne Wahrsager
(see all)
Reportedly, the average tax refund in 2022 is $3,226. When you consider how much can be accomplished with more than $3,000, it's no wonder the month of April marks the kickoff of home improvement season every year. Whether it's a small kitchen remodel or a backyard deck, your tax refund can go a long way if it's near that $3,000 mark. 
But here's some irony that shouldn't be ignored: The average dollar value loss of a home burglary is in the same range. According to Bankrate, it's just shy of $3,000 at $2,799. When you factor that in, it seems that investing your tax refund in home security may be a smarter way to use your tax refund. 
How to Invest Your Tax Refund in Home Security
If you're already a homeowner with a security system installed, one of the best ways to shift your home improvement budget toward security at tax time is by upgrading to smart home technology. Smart home upgrades can help you put your home security on autopilot. The technology lets you perform the following functions from anywhere, using your smartphone:
Arm and disarm your alarm.

View your home security cameras.

Open and close the garage door.
More Optional Features with Smart Home Technology
Those features are just the beginning. With additional devices you can opt to integrate with your system, you can accomplish even more with smart home technology.
If you choose to include these in your investment, here's what else you can do:
Lock and unlock the front door (if you opt to add on smart locks).

Control your home's climate (if you opt for a smart thermostat). 

Turn indoor lights on and off (if you opt for smart lighting). 
These may sound like small things — but if you consider what they can help you accomplish, they become powerful. You'll be able to let workers in the house, lock the doors from the road anytime you forget, and even get the house ready for your arrival in the evening. Smart home technology lets you do all this from the convenience of your smartphone, and the additional investment can dramatically reduce your risk of burglary. There's no cosmetic home improvement that can do these things. 
Call Commercial Fire & Security to Learn More
There's always room for cosmetic home improvements — but once you become the victim of a home burglary, there's no going back. Hold off on the new cabinetry for next year, and use this year's tax refund for a smart home upgrade to your home security system. To do this, call Commercial Fire & Security this spring. 
ABOUT COMMERCIAL FIRE & SECURITY INC.
Commercial Fire & Security is a family-run, locally-operated company where security is our one and only business. We live and work in the communities we protect, and our Five Diamond, Certified Alarm Monitoring Center has your back 24 hours a day. Call us at 855-237-3300 to request a quote or speak with our experienced security professionals.