Local Alarm Companies vs. the Big Brands: Alarm Monitoring Pros and Cons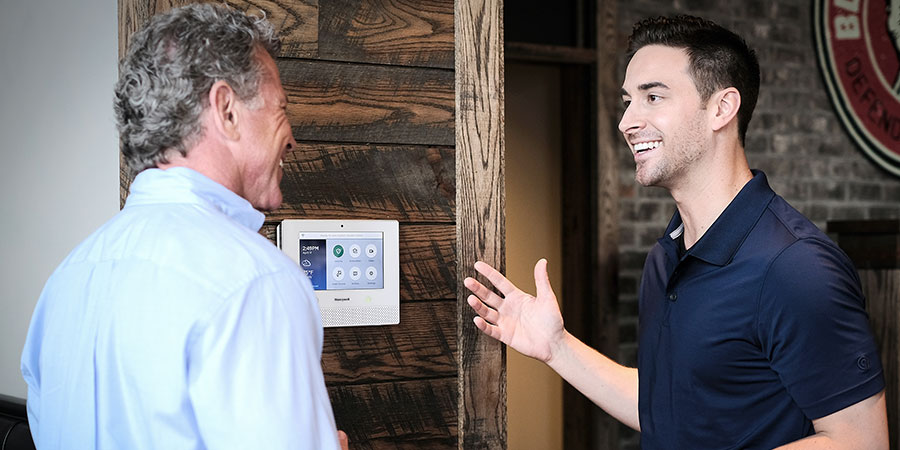 Latest posts by Wayne Wahrsager
(see all)
It's hard to get through a single TV program without seeing an ad for a major alarm monitoring company. Based on that alone, you might think national alarm companies are the only reasonable choice. But here are some pros and cons to consider when it comes to the big brands of the alarm industry.
Pro of Major Alarm Monitoring Brand: They have name recognition.
The advantages of name recognition are the same in the alarm industry as they are anywhere else: It's easier to research what you're getting, because there is no shortage of product reviews, company policy information and other content to look over when making your choice. Do the advantages end there? Sometimes, yes.
Con of Major Alarm Monitoring Brand: They have many identities.
What does that mean? It means that the reputation of a national company doesn't necessarily reflect the way its local dealers operate. To get a better idea of how the dealer in your area performs, you would need to read reviews for that specific business location.
And what you find there may not be consistent with what you see in the nationwide commercials: poorly designed services, inflexible contracts, outsourced technician services to entirely different companies, pressure tactics to buy equipment you don't need. Many national alarm monitoring brands are notorious for these disadvantages.
Pro of Local Alarm Monitoring Company: Investment in Your Security
Unlike a big national brand, a local alarm monitoring company is personally invested in their customers' security – and they make sure their services are set up to protect it at all costs. Perhaps you've read about national brands being held legally liable for using unencrypted systems that left customers vulnerable to hacking and disabling of the system – even wireless systems. When you choose your local alarm monitoring provider, you can get a personal assurance from the management that you are protected from this risk.
Pro of Local Alarm Monitoring Company: Investment in Your Community
A local alarm company is operated by people who live and work in your community, with a monitoring center that services your specific region rather than the entire country. Often, they work with the community and law enforcement organizations that keep you informed and protected. These are things national alarm brands just can't offer.
At Commercial Fire & Security, we have more experience than almost any national brand you can think of, with roots that go back to 1910. We are an independently-owned security company that protects more than $100 billion in lives and property, and that's a responsibility we take seriously. Nothing is more important to us than protecting your home security. New York homeowners that want to learn more, contact us at the number below. We will be glad to answer your questions.
About Commercial Fire & Security Inc.
Commercial Fire & Security is a family-run, locally-operated company where security is our one and only business. We live and work in the communities we protect, and our Five Diamond, Certified Alarm Monitoring Center has your back 24 hours a day. Call us at 855-237-3300 to request a quote or speak with our experienced security professionals.
"*" indicates required fields