Outdoor Security Essentials That Protect What's Important To You This Summer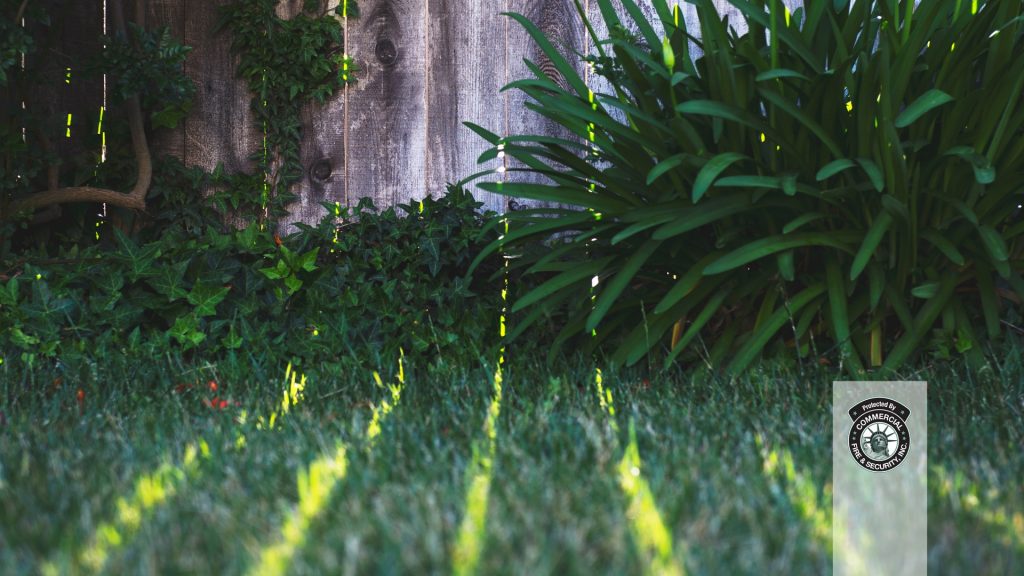 Latest posts by Wayne Wahrsager
(see all)
While you're enjoying those summer cookouts and parties in your backyard, you also need to consider protecting your outside property. Crime rates increase during the summer because people take extended vacations and leave windows and doors open.
Smart home security guards your property by deterring intruders and securing it. Here are some outdoor security necessities that will help protect what matters to you.
Intelligent Lighting Leaves Criminals No Place to Hide
Burglars love hiding in dark spaces while they watch your house. Place image sensors, contact sensors, and automatic lighting around the outside of your property to brighten your yard at night. Automatic lighting turns on when image sensors detect suspicious activity.
You can even set the security system to turn on lights automatically when someone opens the backyard gate. Put your lighting on a schedule so that the system turns the lights on outside at night even when you're not there. Would-be thieves will think that someone is home, thus deterring criminal activity.
Smart Cameras Let You Know What's Going On Outside
Advanced security technology now allows security cameras to differentiate between people, objects, vehicles, and animals. It can even tell you if they are in your yard or not. You can customize your alerts so that you only receive them for the activity that you want to monitor. This customization keeps trivial alerts from distracting you during the day.
Outdoor security cameras also act as a deterrent to criminals. They send a warning that there is always someone watching your property.
The Video Doorbell is a Game-Changer
Thieves like to steal packages from unprotected front porches. However, the video doorbell will catch them in the act with its motion-triggered video camera. Motion triggers an alert and you can interact with whoever is on your porch through two-way voice and a live video feed. The doorbell camera works even if no one pushes the doorbell.
If you're having a party and expecting visitors while making last minute preparations, verify if it's one of your guests if the doorbell rings. Then smart locks allow you to let them in with the push of a button on your smartphone.
Combat the increase of summertime crime with a smart home security system. You'll have a worry-free summer knowing that your family and home are safe even if you're not there.
ABOUT COMMERCIAL FIRE& SECURITY, INC.
Commercial Fire & Security is a locally operated, family-owned company where security is our only business. We work and live in the communities we protect, and our Five Diamond, Certified Alarm Monitoring Center has your back 24 hours a day. Call us at 855-237-3300 to request a quote or speak with our experienced security professionals.