Securing Your Home Deliveries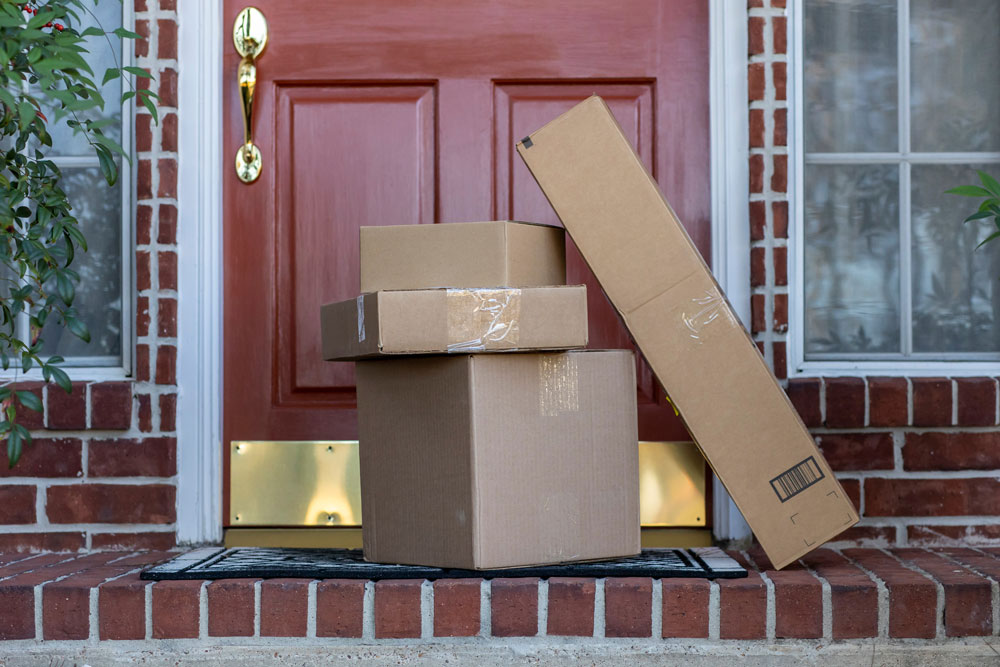 Latest posts by Wayne Wahrsager
(see all)
For many of us, relying on home deliveries for our essential supplies is now a way of life. Whether we're among the 147 million Amazon Prime members who love free shipping or we subscribe to any number of other online retail services, we love the convenience of ordering goods online that are shipped directly to the home. 
Unfortunately, this comes at a time when porch pirate thefts are at an all-time high. One survey found that over 210 million packages were stolen off of porches across the U.S. in 2021. How can we ride out this crime wave while keeping what belongs to us? Commercial Fire & Security has home security solutions that can help.
Doorbell Cameras with Two-Way Audio 
In the era of daily deliveries, having a doorbell camera installed just makes sense. By viewing live video of your front porch from the convenience of your smartphone, you can stop a porch pirate in his tracks — or, ideally, bring each delivery inside the moment it arrives. 
If you're too busy to view your live video every time you receive an alert, it's easy to browse your event history minute by minute instead. But if you're watching live and you'd like to speak to who's at the door, swipe on your alert immediately and talk to the visitor through the two-way voice audio function. If it's a thief, he's likely to be caught off guard by the sound of your voice and flee. And if he doesn't, you'll still have video that shows his face; download the clips to share with your social media audience or your local police. 
Monitored Outdoor Smart Cameras 
With monitored home security video powered by cameras that have been strategically installed around your property, you can get a more comprehensive view of what's going on outside your home. The smarter the cameras, the more you can rest assured that the motion they capture is worth your attention. Smart cameras can make sure you're alerted to true emergencies, whether it means a theft of your Amazon delivery or a threat to your home security. 
More Than Protection from Porch Theft 
Remember: Many porch pirates are "entry level" criminals who use petty theft as a launch point, then work their way up to other crimes. By getting proactive with cameras around your entire property, you can show them that you intend to protect your family from them.
Often, the cameras can act as a deterrent so they choose to avoid your home altogether. 
Package delivery theft and porch piracy are big problems, but Commercial Fire & Security can help. Contact us today, and we'll assess your home security needs during a free consultation. 
About Commercial Fire & Security  
Commercial Fire & Security is a locally operated, family-owned company where security is our only business. We work and live in the communities we protect, and our Five Diamond, Certified Alarm Monitoring Center has your back 24 hours a day. Call us at 855-237-3300 to request a quote or speak with our experienced security professionals.