Smart Home Scenes: Easy, Convenient Home Control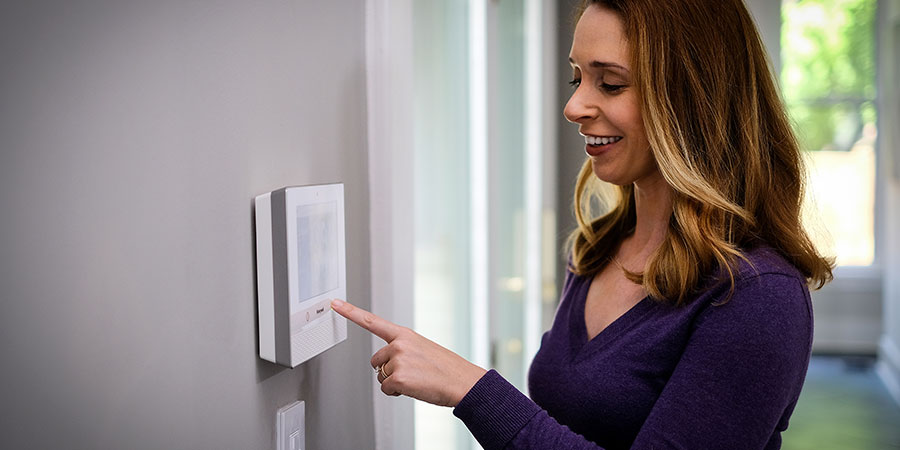 Latest posts by Wayne Wahrsager
(see all)
When it comes to your smart home security app, you can go ahead and make a scene. We're talking, of course, about the Scenes function on your app. With Scenes, you can control your entire network of smart home devices using single, one-tap commands on the app.
Here's how simple it is:
Open your smart home security app.
If you're using your smartphone, open your home security app. If you're on a desktop computer, you will need to log into your account. When you're in your account, you'll find Scenes under emPower. You'll see the four pre-set scenes that are already built into the app. These scenes are Home, Away, Sleep and Wake Up.
Select what you want these scenes to do.
Although these scenes are built in, you have the ability to decide exactly what they'll do. For instance, the Sleep scene can turn off all your connected lights – but if you want one of the lights in the home to stay on, you'll be able to do that.
Or, how about the thermostat? It can be controlled in your scenes as well, but you get to decide whether or not adjusting the thermostat happens during certain scenes. Just use the add and delete buttons to make it happen.
Consider making other customized scenes.
While the four main scenes on your app are a great place to start, your smart home security app allows you to create even more; these are custom scenes that you design personally according to the needs of your home. Have certain commands in mind for a quiet night in? With a customized scene like "Movie," you can adjust the alarm, lighting and thermostat to do what you want them to do when you'll be home laying low. Another choice may be "Kids Bedtime," where you decide what you want your devices to do when you're staying up later than the kids.
And, have we mentioned you can turn scenes on and off using Alexa and other household management devices?
When it comes to your smart home security system, we encourage you to make a scene! To learn more about managing your home using smart home security, New York homeowners can call Commercial Fire & Security. We will be happy to answer your questions.
About Commercial Fire & Security Inc.
Commercial Fire & Security is a family-run, locally-operated company where security is our one and only business. We live and work in the communities we protect, and our Five Diamond, Certified Alarm Monitoring Center has your back 24 hours a day. Call us at 855-237-3300 to request a quote or speak with our experienced security professionals.