Thanksgiving Fire Safety at Home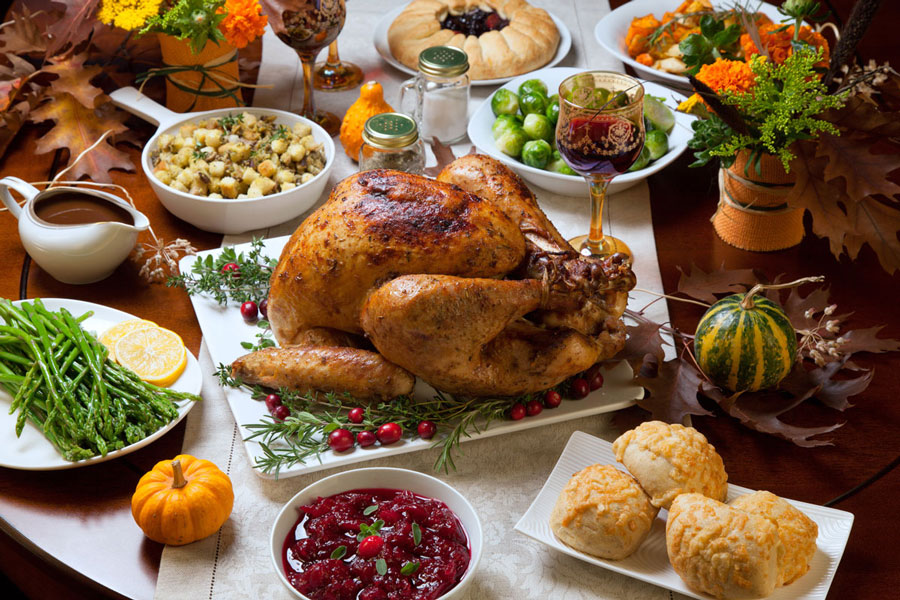 Latest posts by Wayne Wahrsager
(see all)
Thanksgiving is the kickoff to the holiday season, and you want yours to be happy rather than hazardous. Here are some tips to help make it happen this year. 
Cook your turkey safely.  
These days, there are lots of ways to cook your Thanksgiving showpiece. If you're roasting your turkey in the oven, stay nearby the entire time it cooks, checking on it frequently. To keep it moist and safe, baste it according to the recipe. And of course, make sure your aluminum roasting pan has no cuts or holes in it; dripping turkey grease can easily cause an oven fire. 
Are you frying a turkey instead? First: Never, ever fry it inside the house. Frying a turkey requires a powerful burner and gallons of hot oil — so the only way to do it safely is outdoors, and not until after the turkey is completely thawed. Lowering a frozen turkey into the fryer is a dangerous move, so start thawing it out the day before. 
Hold off on buying your tree.   
Thanksgiving may kick off your Christmas season, but hold off on buying a live tree until a little closer to Christmas day. A live tree bought in November will be completely dried out by December 25, so wait a couple of weeks if you want to go the real tree route. Once you bring your tree home, water it daily. 
Of course, you should also make sure smoke alarm batteries are fresh so you will know right away if a fire is detected and the family can exit quickly.
We recommend taking advantage of our residential fire alarm monitoring, so that our MA-Five-Diamond, nationally recognized, UL-listed 24-hour monitoring center can respond to any fire emergencies at your home and get help to you right away. 
Bake your treats carefully.  
Your smoke detectors are sensitive to kitchen smoke, as they should be. When you're baking Thanksgiving pies and getting your Christmas cookies started, there's a good chance a little smoke will be in the air. While you wait in the kitchen for them to finish baking, you can also ventilate the kitchen to keep your smoke alarms from being triggered. Open the windows and turn on the range hood fan to reduce the risk of smoke activating the alarm. 
Call Commercial Fire & Security Security to Learn More 
These are the ways you can prevent a house fire this Thanksgiving, for a happier and safer start to your holiday season. For more questions on fire prevention at home or residential fire detection, call Commercial Fire & Security today. 
About Commercial Fire & Security
Commercial Fire & Security is a locally operated, family-owned company where security is our only business. We work and live in the communities we protect, and our Five Diamond, Certified Alarm Monitoring Center has your back 24 hours a day. Call us at 855-237-3300 to request a quote or speak with our experienced security professionals.