The Power of the Doorbell Camera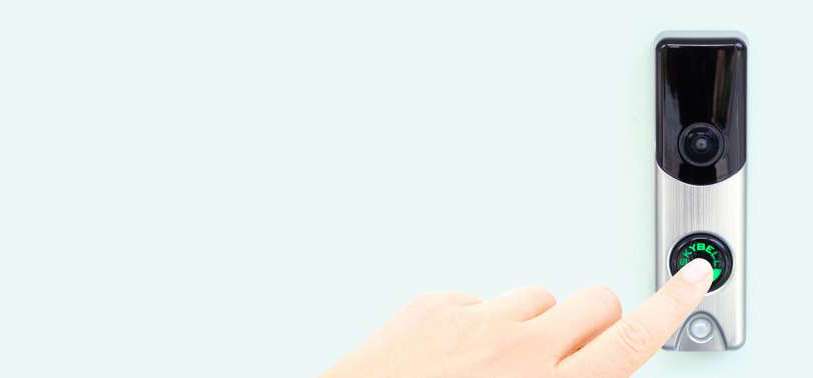 Latest posts by Wayne Wahrsager
(see all)
Slowly but surely, our doorways are becoming busy places again; family members are starting to come and go more, friends are beginning to drop by, and many of us have grown accustomed to getting our meals delivered regularly. It can be great, but it can also leave the door open for home security risks: package theft, burglary and even home invasion. To greatly reduce these risks, you need something that can watch over your doorway 24/7 and put your mind at ease.
That "something" is the doorbell camera, a simple but powerful innovation that provides the extra security you need in this day and age. It's incredible what can be achieved with this small but powerful security device.
Answer your door from anywhere.
With a doorbell camera, you have the ability to see who's at the door from anywhere you happen to be. That means while you're still at work, you can get an alert that shows you who's on your porch in the middle of the day (and what they're doing). When you're on vacation, you can know exactly who came by every day – and if you need to, you can speak to them using the two-way voice communication system. Whether you tell these people where you are is entirely up to you.
Protect your deliveries from thieves.
A doorbell camera can also connect to your other smart home security devices. If your home security package includes smart locks, you'll be able to unlock the door with your phone whenever you get a package delivery. Then, the two-way voice technology enables you to talk to the delivery person. You can tell them to open the door and place the package inside, and make sure they leave immediately after. When they do, pull out your phone again to lock the door behind them.
Decide when you don't want a doorbell chime.  
Naturally, a doorbell camera is also a functional doorbell. It has an audible chime that sounds modern and pleasant, and there's also a special "Do Not Disturb" setting you can tap on when kids are napping. When this setting is on, you'll still get a smartphone alert that tells you someone is at the door.
A doorbell camera is one of the most essential smart home security devices there is. If you don't have one yet, call Commercial Fire & Security. We'll be glad to show you what's possible.
About Commercial Fire & Security 
Commercial Fire & Security is a locally operated, family-owned company where security is our only business. We work and live in the communities we protect, and our Five Diamond, Certified Alarm Monitoring Center has your back 24 hours a day. Call us at 855-237-3300 to request a quote or speak with our experienced security professionals.