Using Your Tax Refund To Protect Your Home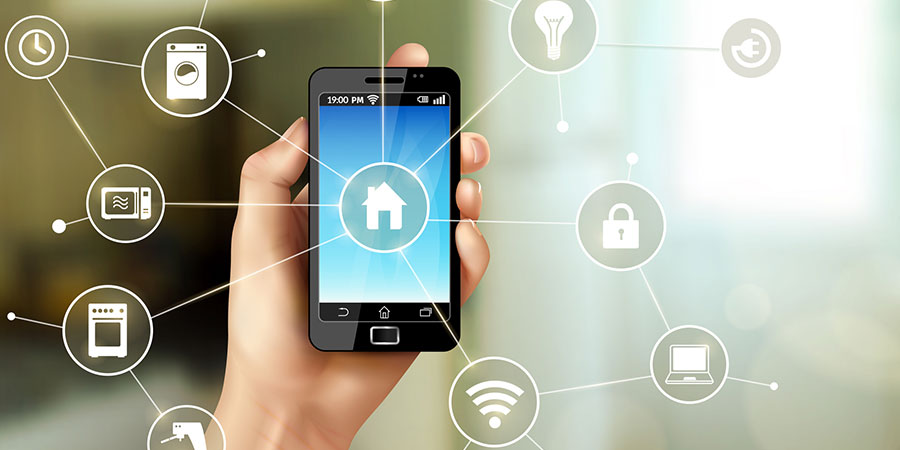 Latest posts by Wayne Wahrsager
(see all)
For the past several years, the average tax refund was in the neighborhood of $3,000. This year, it's expected to be just shy of $2,700. No wonder the month of April marks the annual kickoff of home improvement season. After all, you can do a lot with that amount of money: new counter tops, one of those kitchen cabinet makeovers all your neighbors are doing, or maybe some new furniture.
Interestingly, though, the average dollar value loss of a burglary is in the same range. It's true: Forbes reports that the average burglary costs a homeowner over $2,000. When you take that into consideration, it seems that a non-cosmetic home improvement may be the smarter way to invest this year's tax refund. Our suggestion is a smart home upgrade to your home security system.
More than a Security System
"A smart home upgrade – isn't that just a better security system?" Not necessarily. While it's true that a smart home upgrade does include a professionally installed and monitored security system, it does so much more than upgrade your existing alarm. In actuality, a smart home security system is a legitimate investment in your home. In addition to arming and disarming the alarm from the convenience of your mobile device, here's what else you can do with it:
View your monitored home security video cameras from your mobile device

Incorporate a video doorbell alarm that allows you to see who's at the door

Open and close the garage door from the road

Turn on the lights from the car, so you never come home to a dark house again

Control your home's temperature with a smart thermostat that you can adjust from your smartphone
There's nothing wrong with cosmetic home improvements – but a smart home upgrade adds real value to your life, and makes home a more secure place to be (or be away from).
What a Smart Home System Does When You're Away
Speaking of being away, a smart home system can be a lifeline when you're not at home. Here are some of the most valuable:
Let repair workers in the house while you're at work

Let house sitters or pet sitters in while you're on vacation

Lock the doors from the road if you forgot to do it before you left

Send you a notification if there's flooding, freezing or carbon monoxide in the house
Those new kitchen cabinets may look beautiful, but they can't do any of these things.
As you can see, one of the smartest ways to use your tax refund is with an upgrade to smart home security. New York homeowners, find out more, by contacting Commercial Fire & Security. We will be glad to answer your questions.
About Commercial Fire & Security Inc.
Commercial Fire & Security is a family-run, locally-operated company where security is our one and only business. We live and work in the communities we protect, and our Five Diamond, Certified Alarm Monitoring Center has your back 24 hours a day. Call us at 855-237-3300 to request a quote or speak with our experienced security professionals.