3 Ways A Smart Home Makes Your Home Renovation Project Easier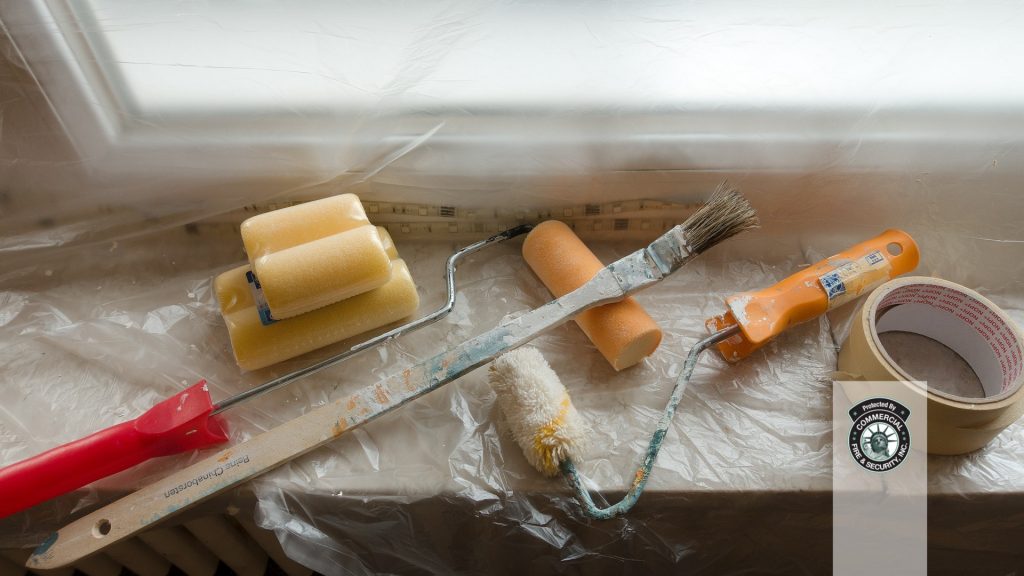 Latest posts by Wayne Wahrsager
(see all)
Everyone knows that home renovations can be stressful and frustrating. Someone always has to be home to let the contractors in and juggling that with your daily work and home life can be downright impossible. Relax, smart home security can make the renovation process much easier.
1.     Install Smart Locks to Let Contractors in Remotely
We know it's impossible for someone to remain on-site every day. Install a video doorbell and connect smart locks to your smart security system to let the electrician in no matter where you are. Have the contractor press the doorbell so that you can visually verify their identity before unlocking the door with your smartphone.
To make the process even easier, have the system generate a temporary four-digit access code for each contractor that unlocks the door during a certain timeframe. Set the pin to automatically expire, or you can delete it from the system when they've completed their work.
2.     Protect Your Home Instantly with One-Touch Security
Thieves like unattended properties and if you're not home at night, they've got the perfect opportunity to break-in and steal property, supplies, and tools. Maybe one of your contractors is less than honest and left a window open to sneak through later.
The smart home security system has you covered here as well. A professional monitoring service guards your home 24/7 even when you're not there. The security system notifies the monitoring station immediately if there's a break-in and sends you alerts for suspicious activity and unlocked doors and windows.
Connect automatic lighting, and the system turns the outside lights on when it detects someone on your property. Create a custom scene for your smartphone app and tell it to lock up and set the alarm at the end of the day.
3.     Stay In-the-Know with Live Video Feed and Alerts
It's easy to manage the project even when you're sitting at your desk at work. Alerts will let you know when contractors arrive and leave so you know if the plumber really stayed five hours or not. Your security dashboard online retains a complete history of all activity, making verification a breeze.
If you need to relay important information about the project, two-way voice communication, live video, and visual alerts allow you to speak directly to the contractors on the property. If you don't have internet set-up yet, cellular-connected image sensors can help you relay information.
About Commercial Fire& Security, Inc.
Commercial Fire & Security is a locally operated, family-owned company where security is our only business. We work and live in the communities we protect, and our Five Diamond, Certified Alarm Monitoring Center has your back 24 hours a day. Call us at 855-237-3300 to request a quote or speak with our experienced security professionals.