Environmental Monitoring for Summer Weather Extremes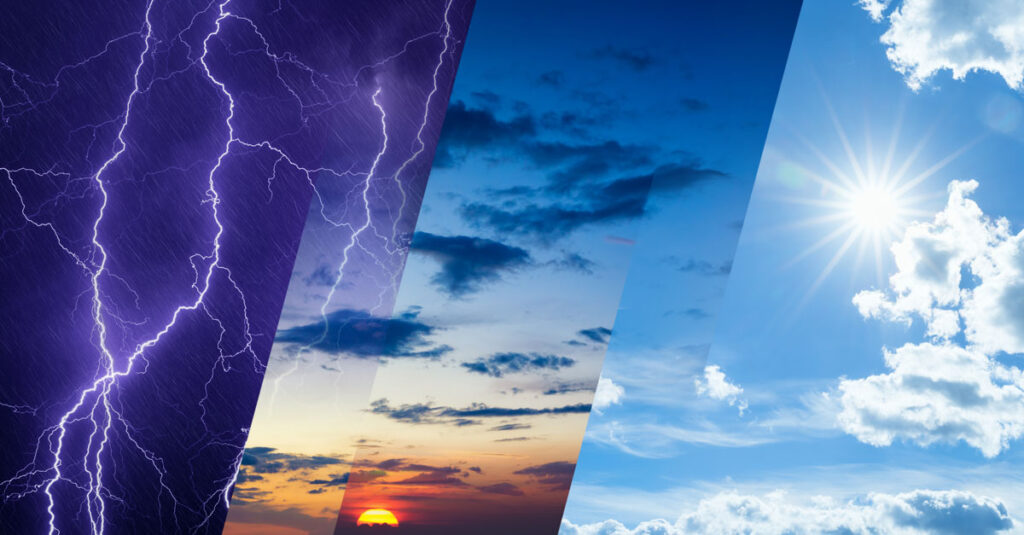 Summer is historically a time of weather extremes in New York — from the notorious power outages of 2010, to  Hurricane Sandy in 2012, to the Long Island storm delivering more than 12 inches of rain in 2014. These events can cause untold damage to business, which is probably why more property owners file insurance claims for damage caused by temperature extremes than damage caused by burglary and fire. 
If you own an enterprise with property and assets to protect, you need security technology that can alert you when weather extremes are approaching. This is especially the case if there are regulations dictating your compliance to environmental conditions. 
What Environmental Control Can Monitor
Commercial Fire & Security can help, with environmental monitoring that notifies you when your property is in a danger zone.  Our environmental monitoring clients include those in the food service, grocery, healthcare, pharmaceutical, and aerospace industries. Environmental control can monitor the environment around your property for many of the extremes that could cause it damage, including:
Rainfall, rising water and flooding

High temperatures

Low temperatures 

Humidity 

Power failure 

Air pressure differentials 
When the system collects data on extreme conditions, you'll receive an alert so you can address the matter promptly. 
Responding to Environmental Monitoring Alerts
How to address an environmental monitoring alert will depend on the type of alert you receive. If the alert is regarding rising water or flooding, that may mean turning off your water at the source and protecting valuable assets before they are covered in water. If the alert is for humidity, you may wish to ventilate the room and investigate the source of the additional moisture. 
In the case of a temperature extreme, you'll want to check on your HVAC or refrigeration system. And in the event of a pressure differential, your building maintenance may perform a calibration or adjustment of the differential pressure switch to return the environment to optimal air purity. In any case, you'll have more time to get to the root of the issue because you received a prompt alert when the conditions began. 
Call Commercial Fire & Security to Learn More
You never know when a local weather extreme will cause an interruption to the environment around your business. This summer, protect your property and assets by trusting Commercial Fire & Security to provide you environmental monitoring in New York. We look forward to assisting you.  
ABOUT COMMERCIAL FIRE & SECURITY INC.
Commercial Fire & Security is a family-run, locally-operated company where security is our one and only business. We live and work in the communities we protect, and our Five Diamond, Certified Alarm Monitoring Center has your back 24 hours a day. Call us at 855-237-3300 to request a quote or speak with our experienced security professionals.
Latest posts by Wayne Wahrsager
(see all)