Reopening Safely after COVID-19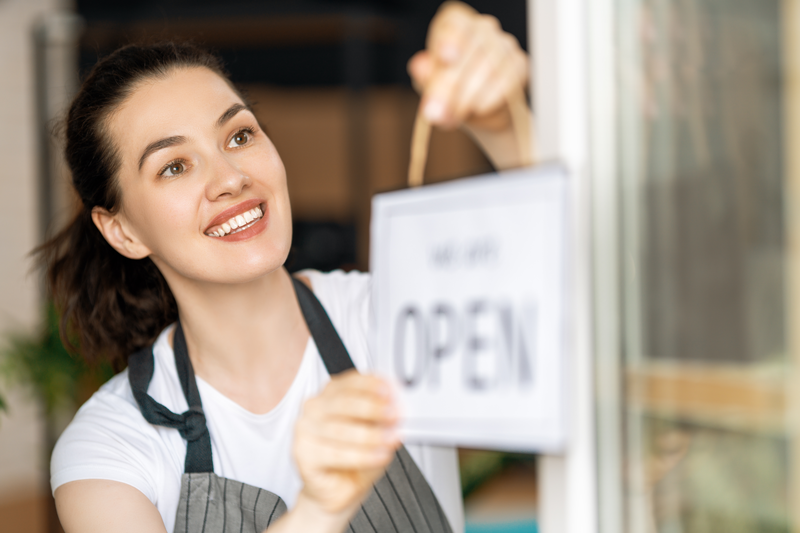 As a business owner, you may be struggling with the idea of a safe, permanent reopening after months of restrictions. How can you get your site prepared to welcome back employees and visitors? Which employees should come back first? And is there technology to help control building occupancy? Here are some tips to put business owners on the right track toward reopening safely after COVID-19.
First, get the property ready to be reoccupied. 
Whether the business is comprised of one building or many buildings on a large campus, there has to be a plan for reoccupying it after months of little-to-no foot traffic. In most cases, the people responsible for this preparation will be building operations and technology services staff. Bring them in first to make sure all security technology, computer networks and devices are working properly before reopening to customers or other employees.
Next, begin phasing in the remaining workforce. 
Once the site is ready, the rest of the workforce may begin coming back; however, security experts say it's a good idea to do this in phases. One rule of thumb that has been discussed recently is starting with as little as 30% of your workforce, especially for high-density workforces. It's also a good idea for smaller properties where social distancing is difficult.
And of course, control your building access. 
Even after the workforce is re-implemented,  there is a need for practical visitor limits. A cloud-based visitor management system is designed to deliver many services, but one of them is determining building capacity. The system will factor in all occupants, both employees and visitors. If you're a business owner, be sure to ask us if this electronic solution may be helpful for your enterprise. Another technology solution that we offer, the electronic access control system, is also an excellent starting point you may wish to consider.
Business owners have a duty to make sure they reopen in a way that keeps employees, customers and other visitors safe. To speak with a security expert about electronic solutions that can help, call Commercial Fire & Security. We will be glad to answer your questions.
About Commercial Fire & Security 
Commercial Fire & Security is a locally operated, family-owned company where security is our only business. We work and live in the communities we protect, and our Five Diamond, Certified Alarm Monitoring Center has your back 24 hours a day. Call us at 855-237-3300 to request a quote or speak with our experienced security professionals.
Latest posts by Wayne Wahrsager
(see all)