Smart Home Systems: Artificial Intelligence for Home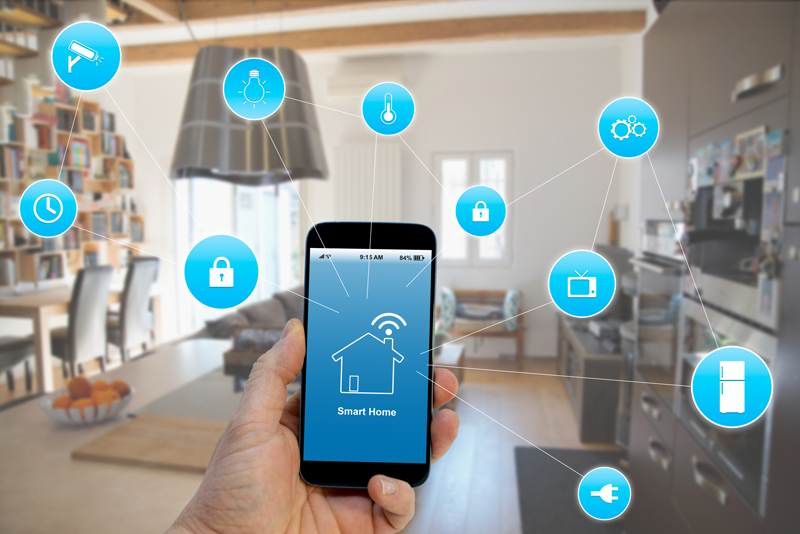 Only a few decades ago, people thought we'd all be driving flying cars by the year 2020. That wasn't meant to be, but we have plenty of technology to boast about nonetheless. Computers were just the tip of the iceberg; we now have our smartphones, tablets and virtual assistants as well, and most of us believe we couldn't live without them. We rely on these intelligent devices to help us manage our schedules, our photos, our communication with others…and now, we can even use them to help us manage our homes. That's what's possible if you elect to have a smart home system, powered by artificial intelligence.
What it can do in a single day. 
A smart home system is technology that can be added to your existing home security services – but the good news is, it doesn't end there. In addition to managing your home security system, you can use the AI in your smart home system to automatically:
Lock and unlock your smart lock doors from wherever you are.
Open your window shades for daytime or turn them down for night.
Turn smart lights on and off in the house, whether or not you're home.
Adjust the thermostat up or down to save energy and achieve optimal comfort.
How you can automate it all at once. 
This is huge, but what's even better is a feature that can perform a series of these tasks simultaneously. The feature, called Scenes, enables all your connected devices to communicate with each other and perform these tasks in pre-programmed order. The system is already equipped with scenes for waking up, leaving the house and going to bed; there's also the ability to create custom scenes yourself.
A smart home system is more than upgraded home security system. It's also artificial intelligence that helps you run your home more efficiently. To learn more, contact Commercial Fire & Security. We would love to answer your questions.
About Commercial Fire & Security 
Commercial Fire & Security is a locally operated, family-owned company where security is our only business. We work and live in the communities we protect, and our Five Diamond, Certified Alarm Monitoring Center has your back 24 hours a day. Call us at 855-237-3300 to request a quote or speak with our experienced security professionals.
Latest posts by Wayne Wahrsager
(see all)