The Skinny on Smart Locks, Part 2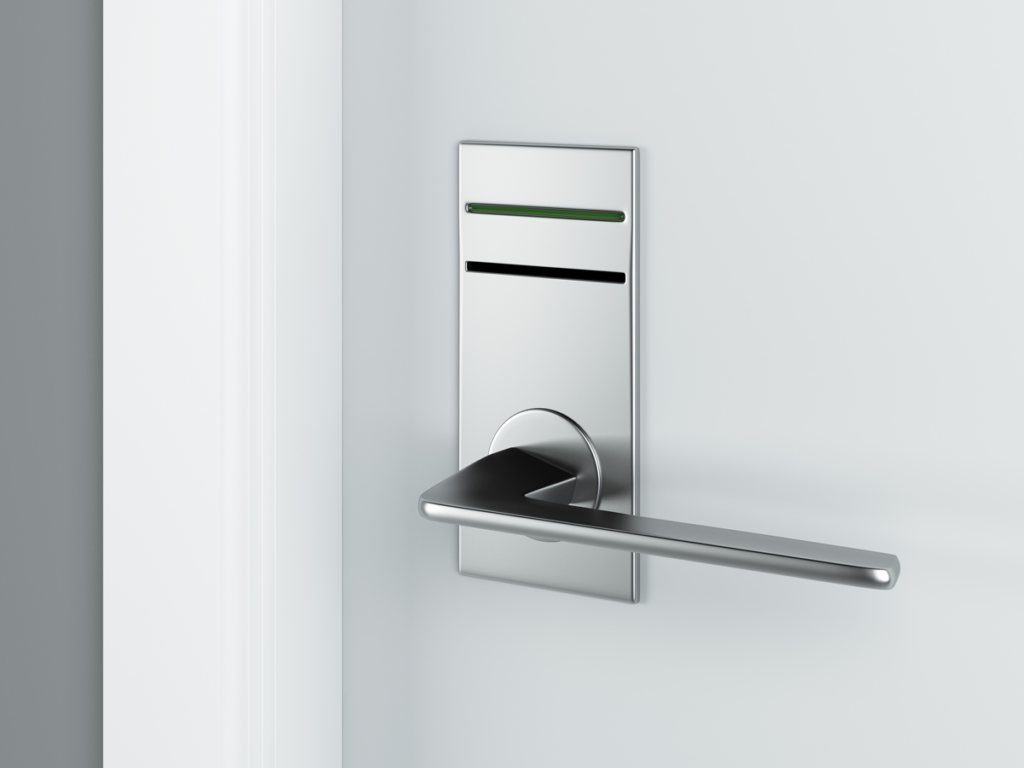 Keyless entry isn't just for businesses. Homeowners can also experience the convenience of the smart lock, an intelligent replacement for conventional keys that has changed building security for more than 4 million consumers. If you opt to add a smart lock system to the front door of your home, here are more of the benefits you can experience. 
Multiple Access Benefits 
While a conventional door lock gives you only one way to open the door (the key), having a smart lock installed means you can choose how you will lock and unlock your front door. Choose from options like: 
A numeric code you punch into a keypad. 

The lock/unlock button you tap on your smartphone app.  

Your proximity to the door (a programmable option). 
We've all been locked out of the house at one time or another. It only has to happen once in order to see how valuable a keyless entry option can be — and with the right smart lock, you can choose what option that is. 
Remote Control Benefits
Keys can be lost or stolen, but a smart lock keeps you in total control, wherever you happen to be. Whether you're at work all day, on vacation for the week or just out for the night, your smart lock can be controlled by you with a few taps on your smartphone app. Your housekeeper, dog walker or delivery driver can all be let in by you, on demand, when you see them on your doorbell camera and unlock the door with a tap on the app.  
Household Safety Benefits 
What if you're inside the house, but unable to go to the door to answer it? That's where your home assistant (also known as a smart speaker) comes in. From inside the house, you can unlock the door with a voice command to Alexa or Google. Whether you're watching kids in the pool or convalescing in bed with an injury, this is an excellent safety measure to let in welcome guests without sacrificing on safety. 
These are some of the key benefits you'll experience by making the shift to a smart lock at home. To learn more about our smart lock options, call Commercial Fire & Security today. We look forward to assisting you. 
About Commercial Fire & Security
Commercial Fire & Security is a locally operated, family-owned company where security is our only business. We work and live in the communities we protect, and our Five Diamond, Certified Alarm Monitoring Center has your back 24 hours a day. Call us at 855-237-3300 to request a quote or speak with our experienced security professionals.
Latest posts by Wayne Wahrsager
(see all)